Ukraine's intelligence says when land corridor to Crimea will be destroyed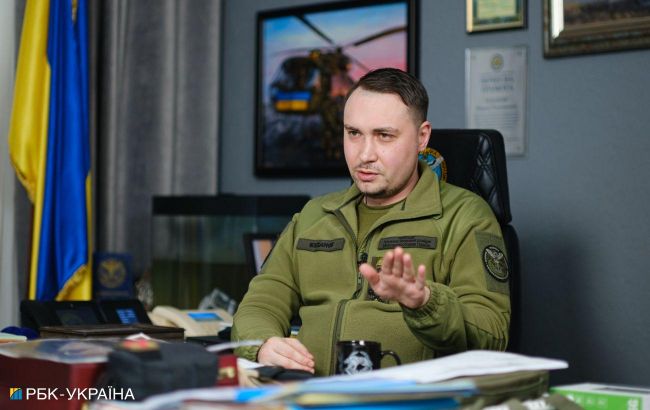 Photo: Kyrylo Budanov, Chief of the Defense Intelligence of Ukraine (Vitalii Nosach, RBc-Ukraine)
The first defensive line on the most important southern front has already been breached in some places. This means that the operation to break the land corridor between Russia and Crimea could be completed before the onset of winter, says the Chief of the Defense Intelligence of Ukraine, Kyrylo Budanov, in an interview with The Economist.
Russia is desperately deploying its under-equipped reserves, which it did not plan to deploy until the end of October. "Contrary to what the Russian Federation declares, it has absolutely no strategic reserve," Budanov said.
According to him, Russia's 25th Combined Arms Army, which is currently being rapidly redeployed to the eastern front in the areas of Lyman and Kupiansk, has only 80% of the manpower and 55% of the equipment it was supposed to have.
The slow pace of the advance against a well-prepared entrenched enemy is simply a reflection of reality, Budanov said. He doesn't understand those who predicted a rapid collapse of Russian positions. "Is a pencil strong or weak? It depends on how you look at it. The counter-offensive is ongoing. Ukraine still has time. There is more than a month before the muddy season sets in. And that's a fact," he said.
Ukraine's counteroffensive
The counteroffensive began in early June. During this time, about ten populated areas have been liberated. The commander of the Tavria group, Oleksandr Tarnavskyi, says that the Ukrainian military is located between the first and second lines of defense. According to him, Russia spent about 60% of its time and resources on the first line, and 20% each on the second and third lines. Therefore, our troops may break through faster.
Earlier, Kyrylo Budanov stated that Russian resources are running out, the Russian economy will only hold out until 2025, and the flow of weapons will stop in 2026, "possibly earlier."