Ukraine nears agreement with Lloyd's for grain ship insurance in the Black Sea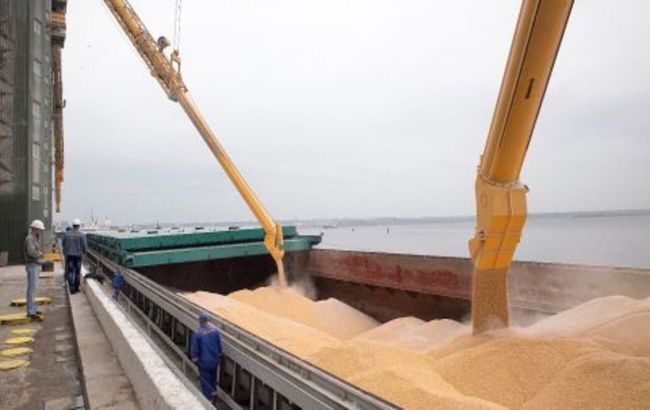 Ukraine nears agreement with Lloyd's for grain ship insurance in the Black Sea (Photo: Getty Images)
Ukraine is finalizing a scheme with global insurers to provide insurance coverage for grain vessels traveling to and from ports in the Black Sea, says Ukraine's Deputy Minister of Economy, Oleksandr Hryban.
The scheme could be put into effect as early as next month, with between five and 30 vessels passing through what he termed a "dangerous area" in Ukrainian waters.
Last month, Russia withdrew from a grain agreement brokered by the UN, stating that any civilian ship leaving Ukrainian ports would be considered a military target.
However, under the cover of Ukrainian coastal defense systems, a cargo ship managed to conduct its first commercial voyage from Odesa following Moscow's threat. Previously, Ukraine declared the establishment of a "humanitarian corridor" in the Black Sea to release cargo ships trapped in its ports after Russia's exit from the grain deal.
Grain corridor
From August 2022 to July 2023, the Black Sea grain initiative was in effect, allowing safe food exports from the ports of Odesa. However, Russia exited the deal.
The National Bank of Ukraine (NBU) in its baseline forecast assumes that the grain corridor will not function until the end of the war. According to NBU's forecast, Ukrainian agro-exporters will be able to export "all production intended for export throughout the marketing year, from July to June of the following year".