Ukraine may start negotiations with EU in December despite manipulations of some countries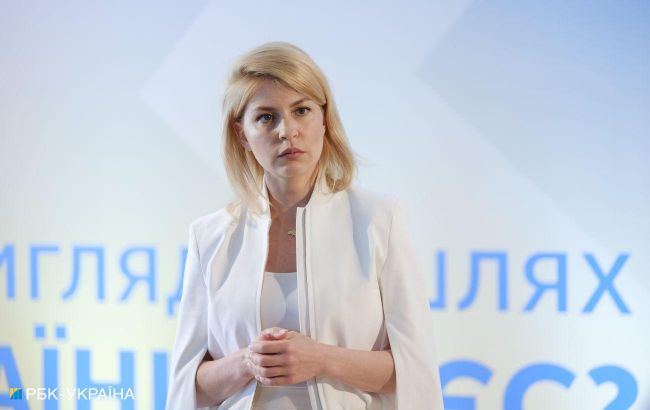 Olha Stefanishyna, Deputy Prime Minister for European and Euro-Atlantic Integration of Ukraine (Photo: RBC-Ukraine, Vitalii Nosach)
Ukraine may start negotiations on EU accession in December this year, despite manipulations by some European officials, according to Olha Stefanishyna, Deputy Prime Minister for European and Euro-Atlantic Integration of Ukraine.

"Ukraine has created all the conditions for this (start of negotiations). We implemented seven recommendations. Moreover, we should understand that possible decisions regarding nearly ten other enlargement countries will be considered, and Ukraine is undoubtedly a leader, even amid the ongoing full-scale war," she said.
Stefanishyna emphasized that Ukraine is geared towards a favorable decision by the European Commission. She is confident that a political decision will be reached in December.
"At the same time, we already see that some countries or even some European officials resort to manipulation, trying to push through their wishes into documents prepared by the European Commission. We also see certain unfriendly countries trying to diminish the assessment of Ukraine's progress and, let's say, devalue some of our efforts," she added.
The Minister mentioned that Ukraine addresses these issues individually and urges allies not to provide a field for manipulations, especially concerning the country's European integration.
Ukraine's accession to the EU
Ukraine obtained candidate status for EU accession last year. The country must fulfill a set of conditions to become a full-fledged member of the bloc.
Recently, Reuters reported, citing its sources, that the European Commission plans to present an assessment of Ukraine's progress on November 8. According to the publication, Ukraine's progress in reforms will be positively assessed, but there might be certain additional conditions.
According to Politico, the EU will likely announce the start of accession negotiations with Ukraine by December this year.
For more forecasts on when Ukraine's accession negotiations with the EU might begin and what could hinder them - in RBC-Ukraine's material.