Ukraine faces $29 bln hole in 2024 without allies' support - Ministry of Finance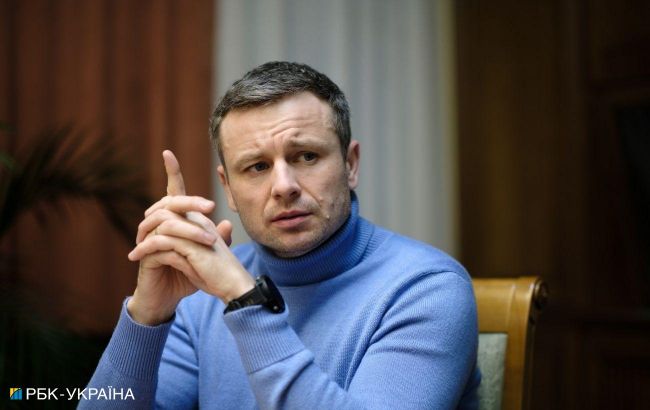 The Minister of Finance of Ukraine Sergii Marchenko (Photo: RBC-Ukraine, Vitalii Nosach)
Minister of Finance of Ukraine Sergii Marchenko said that Ukraine may face an economic crisis next year without financial support from partner countries. There could be a "hole" in the budget of about $29 billion, according to Politico.
The official emphasizes the importance of continued assistance from allies to Ukraine, noting that the nearly $30 billion "hole" in Ukraine will also negatively impact European Union states.
"Preservation of macroeconomic stability is quite important because, in addition to the war, we would have an economic crisis," he said. "If Ukraine will be in crisis, you will have spillover effects in the EU," the official told reporters.
As the Minister of Finance stated, Ukraine urgently needs assistance and is open to reforms, especially in the anti-corruption sphere.
"We are ready to discuss, but we are not ready for the fact that it could cause a delay for providing support to Ukraine. We need money from the beginning of next year," Marchenko emphasized.
Warning about possible problems for the EU due to the delay in financing Ukraine, the minister expressed the opinion that the consequences of an economic crisis "would be very, very traumatic not only for Ukraine but for all of Europe."
"Because it can cause effects also for Europe because of migration, because of spillover effect, because of huge increase in prices around Europe, specifically on some food commodities, on possible oil and gas again," he said.
Marchenko also reiterated the call for allies to transfer around $300 billion of Russian assets frozen by G7 countries to Ukraine following the start of the aggressor's full-scale invasion.
"It's a rightful priority for Ukraine to get these Russian frozen assets for reconstruction of Ukraine," said the head of the Finance Ministry.
The assistance to Ukraine from the European Union ends in December. The European Commission promised to allocate a package of €50 billion to Kyiv over the next four years. Still, the agreement was blocked after Hungary and Slovakia opposed further financing for Ukraine.
Recently, the Ukrainian government submitted a preliminary draft of the EU aid plan for €50 billion.
Earlier, in early November, the EU supported the use of income from frozen Russian assets for the benefit of Ukraine. Deputy Minister of Justice of Ukraine Iryna Mudra noted that the European Commission plans to present legal proposals in December.