EU approves income transfer from frozen Russian assets to Ukraine, Justice Ministry states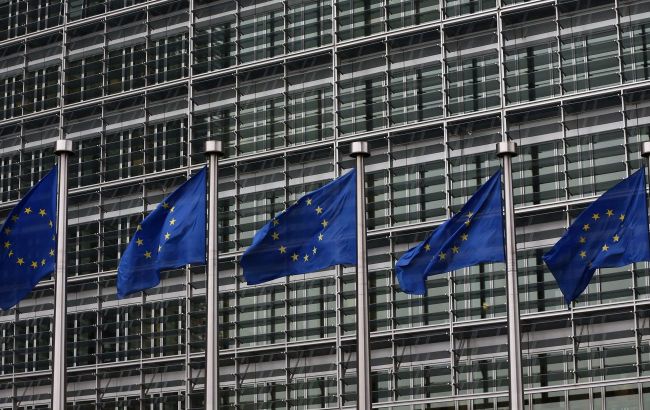 Illustrative photo (Photo: Getty Images)
In the European Union, support for the use of income from frozen Russian assets for the benefit of Ukraine has been endorsed, with the European Commission planning to put forward legal proposals as early as December, according to Deputy Minister of Justice of Ukraine Iryna Mudra.
According to her, due to Western sanctions, $300 billion belonging to the Russian Central Bank is frozen, with the majority of these funds, approximately 180 billion euros, being held in Euroclear, the world's largest securities depository headquartered in Brussels.
Notably, Euroclear recently reported earning about 3 billion euros from frozen Russian assets in just the first nine months of this year, compared to 347 million euros for a similar period in 2022.
Mudra stated that Western partners were considering the possibility of utilizing Russian assets to generate income and directing them toward Ukraine's recovery projects.
"Hence, expectations for such a plan are set for December. These assets are primarily held in the form of securities with maturity and income payments. Therefore, accordingly, this liquidity can be used and can generate income," she said.
The Deputy Minister of Justice noted that Ukraine had already accumulated $3 billion from Russian assets, emphasizing that these were not funds belonging to Russia but rather a windfall that would not have been obtained if not for the sanctions.
Additionally, she added that Ukraine would seek the confiscation of all Russian assets, not just the income generated from them.
Confiscation of Russian assets
Ukraine, together with its partners, is developing a mechanism through which frozen Russian assets could be transferred to Ukraine as compensation for the losses incurred due to the war. A loss register has been established for this purpose, which is expected to operate next year.
Bloomberg previously reported that the EU was exploring the procedure for confiscating 200 billion euros in frozen assets of the Russian Central Bank. The European Commission is also working on its proposals.