Ukraine expects positive EU Commission report for its accession - minister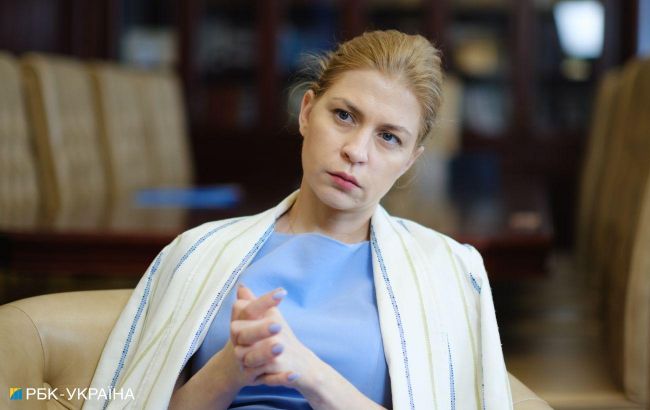 Deputy Prime Minister for European and Euro-Atlantic Integration of Ukraine Olha Stefanishyna (Vitalii Nosach, RBC-Ukraine)
The European Commission will positively assess Ukraine's progress on its path to the European Union in a report to be published on Wednesday, November 8, as Deputy Prime Minister for European and Euro-Atlantic Integration of Ukraine Olha Stefanishyna says in an interview with Reuters.
"I would say that the assessment would definitely be positive because we have been in permanent contact with the European Commission, discussing the steps and negotiating the steps we managed to implement," Stefanishyna said.
According to her, when it comes to the seven European Commission recommendations, Ukraine has done and implemented everything that was agreed upon.
EU accession talks
Ukraine expects that EU accession talks will begin by the end of 2023.
This week, the European Commission is expected to present a report on Ukraine's progress towards the EU. As the Ukrainian government anticipates, the report should include a recommendation to start accession negotiations.
According to Reuters, Ukraine will indeed receive a green light to start negotiations, but certain conditions will also be set.