Ukraine asks EU to cover additional costs of 'solidarity grain corridor' - Reuters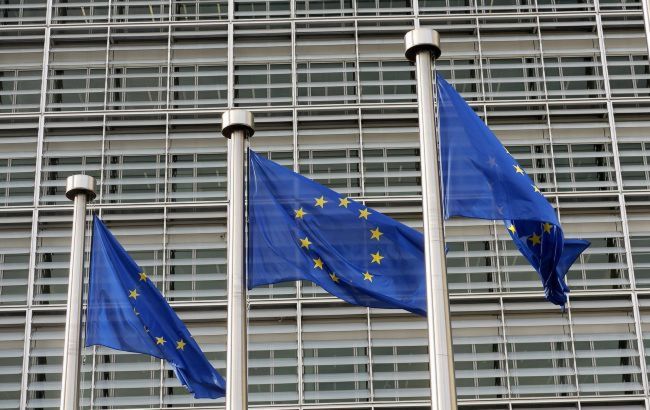 Photo: Ukraine has asked the EU to cover additional costs of the "solidarity grain corridor" (flickr)
Ukraine has asked the EU to cover the additional costs of the "solidarity corridors" that supply Ukrainian grain. However, the European Commission currently does not have the funds to cover the costs, Reuters reports.
In a letter dated July 21, the Ministry of Agriculture of Ukraine asked EU Trade Commissioner Valdis Dombrovskis to provide financial assistance to cover additional transportation costs associated with the use of alternative EU routes known as "solidarity corridors."
According to Ukraine's estimates, the additional costs will amount to $30-40 per ton.
However, sources say that the European Commission does not have the funds to help finance the additional transportation costs that Ukrainian grain exports will face after the termination of the grain deal.
"We have not yet found a solution to support grain transportation. People have been racking their brains since last year. A lot of effort has already been spent on simplifying the system," said a source familiar with the discussions in the European Commission.
The letter also asks Ukraine to expand the "solidarity corridors" by 1-1.5 million tons per month through "green corridors," in particular to the Adriatic Sea, the Baltic States, Germany, and the Netherlands.
According to one of the diplomatic sources, money is sorely lacking, and significant funds may appear only after the mid-term budget revision, which may take several more months to agree on, even if we take into account that the autumn corn harvest is just around the corner.
A spokesperson for the European Commission confirmed to the publication that they had received the letter from Ukraine and said that "they are currently considering such requests and will respond to them in due course."
Russia's withdrawal from the "grain deal"
This month, Russia withdrew from the UN-brokered Ukrainian grain transit agreement that ensured the safe passage of Ukrainian cargo ships carrying grain, oilseeds, and wheat to world markets.
Ukraine will now be forced to rely almost entirely on expensive routes through the European Union, and the cheapest alternative artery, the Danube River, may not be able to increase its volumes as much as hoped after the bombing.
According to the International Monetary Fund, this will increase global grain prices by 10-15%.