Ukraine and U.S. planning defense forum in Washington: Zelenskyy shares details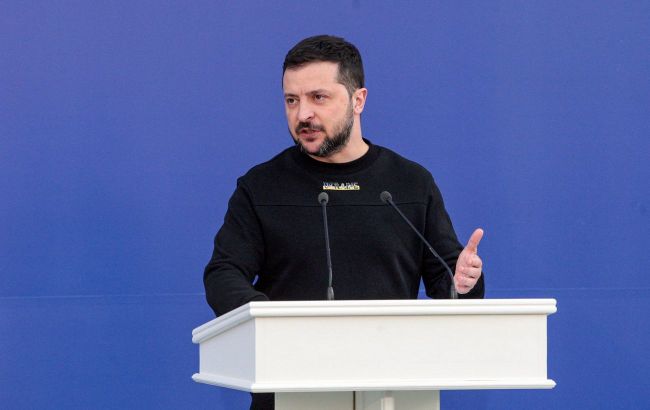 President of Ukraine Volodymyr Zelenskyy (Getty Images)
Ukraine and the United States will host a defense forum in Washington. The event is scheduled for December, according to Ukrainian President Volodymyr Zelenskyy.
The head of state reminded that during his visit to Washington, he reached certain agreements with U.S. President Joe Biden to strengthen both Americans and Ukrainians, as "joint arms production always boosts cooperation."
"Recently, we discussed the details with the participation of Andriy Yermak (head of the Presidential Office) and our government team. In December of this year, a special conference for Ukrainian and American industries, officials, and other state officials, all those involved in organizing our defense, will take place," said Zelenskyy.
According to him, it will be an important event for the development of the defense industry forum that took place in September.
"As of now, there is ongoing work on defense forum in Washington and related arms discussions in both Ukraine and America," Zelenskyy added.
He expressed gratitude to the U.S., President Biden, his team, Congress, and both parties supporting Ukraine, as well as American defense companies and European partners.
Updated
The head of OP Andriy Yermak says that the conference of the Ukrainian and American defense industries will be held on December 6-7. It is planned to study the prospects of joint production of weapons.
"Our needs are the joint production of ammunition, anti-aircraft defense systems, drones, EW. The cooperation between our military industry and Western defense companies is now the key," he added.
Defense Industry Forum
On September 30, a Defense Industry Forum took place in Ukraine, with the participation of Ukrainian and foreign arms manufacturers.
Discussions included launching new production facilities in Ukraine via localization with partners.
At least 165 defense companies from 26 countries participated in the forum.
As a result, almost 60 companies from 23 countries worldwide would be involved in arms production with Ukraine.