Almost 60 companies from 23 countries will produce weapons with Ukraine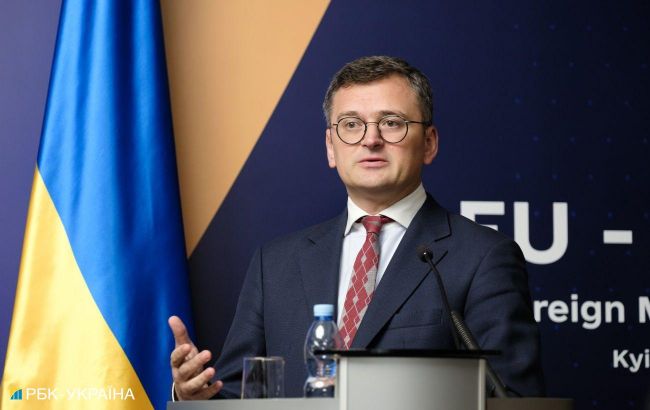 Dmytro Kuleba, Minister of Foreign Affairs of Ukraine (Photo: RBC-Ukraine, Vitalii Nosach)
As part of the initiative by Ukraine, 59 foreign companies from 23 countries have already joined the Defense Industry Alliance, according to Ukraine's Minister of Foreign Affairs, Dmytro Kuleba.
The official referred to this Alliance as "specific commitments" from foreign companies working with the Ukrainian side to create the necessary armaments.
The Minister of Foreign Affairs emphasized that the effort to increase the production of various ammunition and weapons in NATO countries began last year. This initiative was driven by the reduced available stocks in NATO member states, which were transferred to Ukraine as military aid.
The newly established Defense Industry Alliance has now been able to "minimize" the risk of depleting stocks of ammunition and weapons.
Defense Industry Alliance
On September 29, the first International Defense Industry Forum (DFNC1) occurred in Kyiv. The event brought together 252 companies from over 30 countries.
The forum featured manufacturers of tanks, artillery, drones, and ammunition, developers of innovative software, and owners of unique advanced technologies from partner countries, as well as Ukrainian state and private enterprises in the defense industry.
During the forum, Ukrainian President Volodymyr Zelenskyy announced the creation of the Defense Industry Alliance and a special fund in the defense sector. It will be filled with funds from Russian assets and dividends from state defense assets.
At the end of September, the Ministry of Foreign Affairs reported that 38 defense companies from 19 countries had joined the Alliance.