Ukraine and Germany seek to build wind power plant around Chornobyl NPP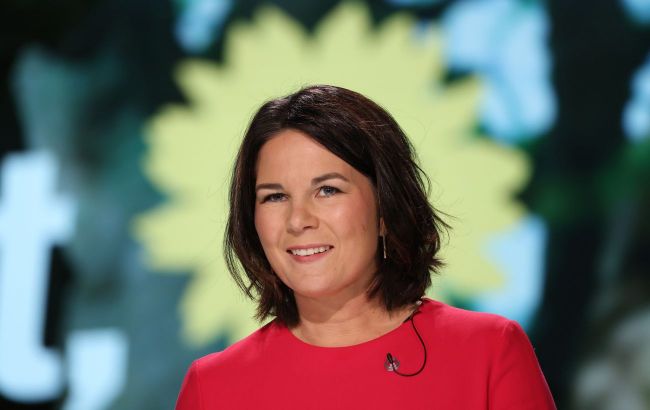 German Foreign Minister Annalena Baerbock (Getty Images)
Ukraine and Germany have signed a Declaration of Intent to build a wind power plant around the Chornobyl Nuclear Power Plant, according to Tagesschau.
During her visit to Ukraine, German Foreign Minister Annalena Baerbock noted that cooperation between Ukraine and Germany in the energy sector should be closer. She believes that Ukraine should make greater use of renewable energy sources.
Therefore, Baerbock stated that in the future, a wind power station could be built around the Chornobyl Nuclear Power Plant. A corresponding Declaration of Intent was signed during the meeting at the Ministry of Ecology of Ukraine.
Baerbock also visited a power station located 50 km from Kyiv. This station has a capacity of about 2,000 megawatts, covers an area of approximately 40 hectares, and is responsible for a significant part of the region's electricity supply.
Russian missiles and kamikaze drones have targeted the station several times. One such attack occurred on the eve of the New Year, resulting in damage to parts of the facilities that were later reconstructed. Currently, nets have been installed around the facility to intercept low-flying drones.
Baerbock's visit to Kyiv
This morning, the German Foreign Minister arrived in Kyiv. This is her fourth visit to Ukraine since the start of the full-scale war.
Baerbock has already met with Ukrainian President Volodymyr Zelenskyy and Foreign Minister Dmytro Kuleba.
The minister also announced the allocation of $21 million to Ukraine to prepare for winter. She also expressed support for Ukraine on its path to the European Union and stated that EU enlargement is a necessary geopolitical consequence of the war initiated by Russia.