German Foreign Minister arrived in Kyiv on September 11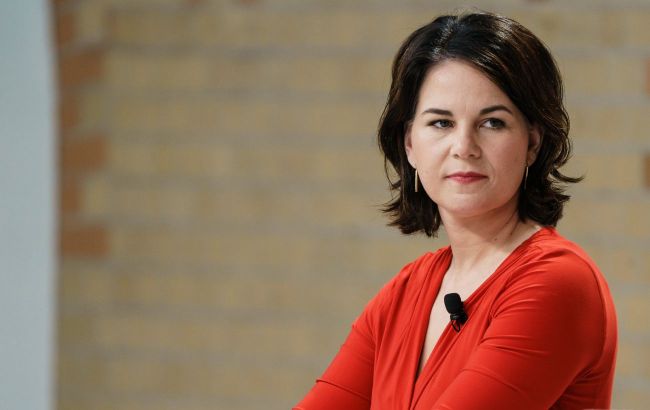 German Foreign Minister Annalena Baerbock (Photo: Getty Images)
German Foreign Minister Annalena Baerbock arrived in Kyiv on Monday, September 11. Her visit was not previously announced, likely for security reasons, according to DW.
"We are here because Ukraine defends freedom and all of us with enormous courage and determination. Just as Ukraine stands by us, it can also rely on us," she stated upon arriving in Kyiv.
She also mentioned that the European Union (EU) is currently preparing a decision to start negotiations on Ukraine's accession.
"The results of judicial reform and media legislation in Ukraine are already visible. Ahead is the implementation of anti-oligarchic laws and the fight against corruption," Baerbock emphasized.
Furthermore, the German Ministry of Foreign Affairs head reminded that preparations for the winter in Ukraine are in full swing, and "regardless of the season," Germany continues to support Ukraine in its defense against Russian aggression economically, militarily, and humanitarian.
Baerbock also touched upon the issue of the forced deportation of children to Russia.
"We support organizations, the Ukrainian government, and non-governmental organizations working to return abducted children home. And to ensure that these crimes are disclosed. The indictment in the International Criminal Court is also an important contribution to this cause," she stressed.
This is Annalena Baerbock's fourth visit to Ukraine. She was in Kyiv in September 2022, among other occasions. Last week, on September 6, U.S. Secretary of State Antony Blinken and former British Prime Minister Boris Johnson also visited Ukraine.