EU enlargement is a necessary consequence of Russia's war - German Foreign Minister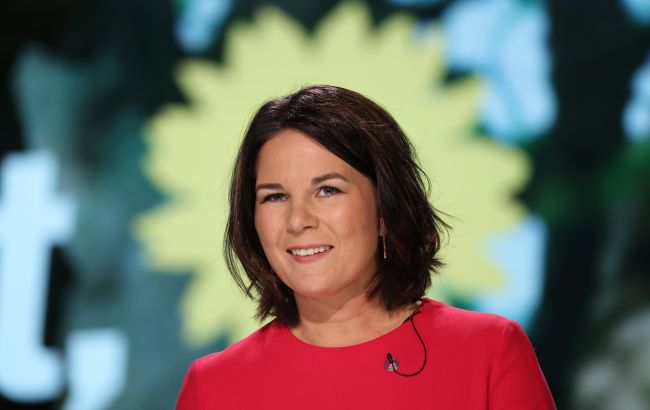 Minister of Foreign Affairs of Germany, Annalena Baerbock (Photo: Getty Images)
The expansion of the European Union is a necessary geopolitical consequence of the war initiated by Russia against Ukraine, according to the statement made by the Minister of Foreign Affairs of Germany, Annalena Baerbock, during her visit to Kyiv.
"Amidst the rain of bombs, in the face of Russian tanks, Ukraine has confidently and decisively embarked on the path to the European Union. With great courage and determination, Ukraine is defending the freedom of each of us. Just as Ukraine stands before us, it can also count on us. We understand that the expansion of the EU is a necessary geopolitical consequence of Russia's war. We are firmly supporting Ukraine on its path to the European Union," she said.
Ukraine holds candidate status for EU membership, and a decision on the start of accession negotiations is being prepared.
Baerbock noted that Ukraine has made significant progress in judicial reform and media legislation. She emphasized that there is still much work ahead, including the implementation of anti-oligarchic laws and the fight against corruption.
The minister also mentioned preparations for winter, and she stated that Germany and Ukraine want to collaborate even more closely in the energy sector in the future.
"Putin's terrible terror is manifested in deliberate attacks on everyday life and civilian institutions in Ukraine. Putin wants to break, discourage, and demoralize people. For this, he stops at nothing – not schools, not markets, not grain storage facilities, and not railway stations," she said.
Baerbock pointed out that Russia not only kills with its bombs but also robs thousands of Ukrainian children of their future. Children are taken from orphanages and schools to be deported to Russian reeducation camps or adopted in Russia.
She added that an indictment at the International Criminal Court also significantly contributes to this matter.
Today, the Minister of Foreign Affairs of Germany, Annalena Baerbock, arrived in Kyiv. This marks her fourth visit to Ukraine since the full-scale war began.
EU expansion
Previously, the President of the European Council, Charles Michel, suggested that the Western Balkans and other candidate countries for EU accession and the EU itself should be prepared for enlargement by 2030.
Following this, EU Commissioner for Enlargement, Oliver Varhelyi, mentioned that the European Commission plans to make "significant proposals" regarding the EU's expansion in October of this year.
Ukraine's EU accession
Last year, Ukraine received candidate status for EU membership. The country must fulfill several conditions to become a full-fledged EU member.
As of the end of June, Ukraine had met two out of seven conditions necessary to start accession negotiations.
Deputy Prime Minister for European and Euro-Atlantic Integration, Olha Stefanishyna, is confident that negotiations regarding EU accession will begin this year.