Ukraine and EU countries to convene meeting on grain issue: Date revealed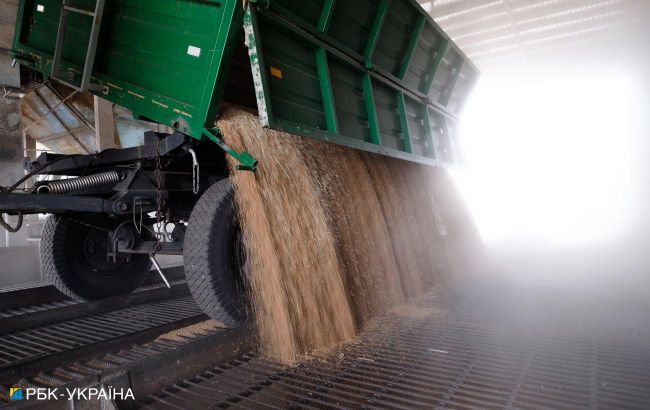 Photo: Ukraine and EU countries to convene meeting on 'grain' issue: Date revealed (Vitalii Nosach, RBC-Ukraine)
Ukraine, five neighboring countries, and other EU member states will gather in Brussels next Thursday, September 28th, to address the grain issue, according to Miriam García Ferrer, a spokesperson for the European Commission.
"Today we have finalised our comments on the Ukrainian action plan, which was presented on Monday during the Coordination Platform meeting. The exchanges were very constructive and we saw a very positive way forward. Today we sent out invitations to participate in the next meeting of the Coordination Platform next Thursday. We will have the opportunity to finalise this action plan so that it can start working as soon as possible," the spokesperson stated.
Ferrer emphasized that the action plan for resolving the grain export issue was developed by Ukraine and includes various components such as:
Establishing stricter control over product exports
Conducting an information campaign to explain market vulnerabilities in neighboring countries.
Compiling information on end consumers of Ukrainian agricultural products.
The main element involves introducing licensing for export operations with agricultural products that were previously subject to protective measures by the EU, including wheat, corn, sunflower seeds, and rapeseed.
"This action plan presented by Ukraine concerns five countries: Poland, Hungary, Slovakia, Romania and Bulgaria. There is a very constructive engagement from all sides. We have been working hard throughout the week and hope that we can resolve this situation very quickly," the spokesperson added.
The grain dispute
On September 15th, the European Commission lifted the ban on importing Ukrainian grain into five neighboring countries. However, Poland, Hungary, and Slovakia unilaterally imposed bans at the national level. In response, Ukraine filed complaints with the World Trade Organization.
Both Kyiv and Warsaw expressed confidence that the countries would find a solution acceptable to both sides.
For more details on the conflict, you can read the article by RBC-Ukraine.