U.S. won't allow Russia to win, it could push China to war with Taiwan - House Speaker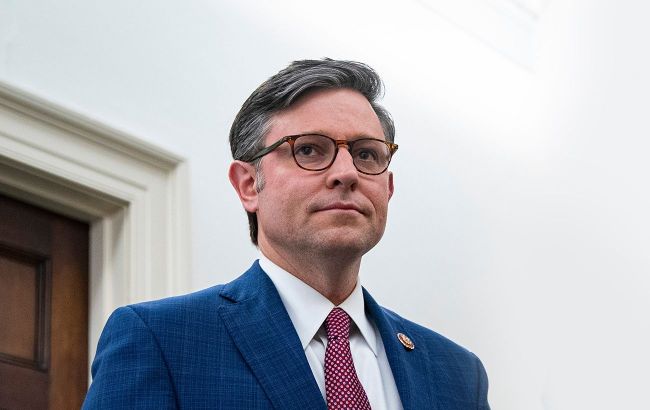 Speaker of the U.S. House of Representatives, Mike Johnson (Photo: GettyImages)
The United States will not allow Russia to win the war against Ukraine, as it may encourage China to initiate armed aggression against Taiwan, according to the Speaker of the U.S. House of Representatives, Mike Johnson.
Johnson stated that the U.S. will not abandon Ukraine, expressing confidence that Russia's victory in Ukraine will encourage the aggressor country and China regarding Taiwan.
"We can't allow Vladimir Putin to prevail in Ukraine because I don't believe it would stop there," the Speaker said.
However, he added that assisting Ukraine will require more accountability for the funds already spent.
Background
On October 25, the House of Representatives elected its new Speaker after the resignation of Kevin McCarthy. The new Speaker is Republican Mike Johnson, an ally of former President Donald Trump, who previously voted against a $40 billion aid package for Ukraine.
After assuming the position of Speaker, Johnson expressed readiness for negotiations on providing aid to Ukraine but under certain conditions, including accountability.
Furthermore, Johnson stated that funding for assistance to Ukraine and Israel should be considered separately rather than in a single package, as proposed earlier.
Discussions are underway in the Senate regarding support for President Joe Biden's request to Congress to allocate $106 billion in aid to Israel and Ukraine. Of this amount, $61.3 billion is proposed for Ukraine and $14.3 billion for Israel.