U.S. Special Representative for Ukraine's recovery arrives in Kyiv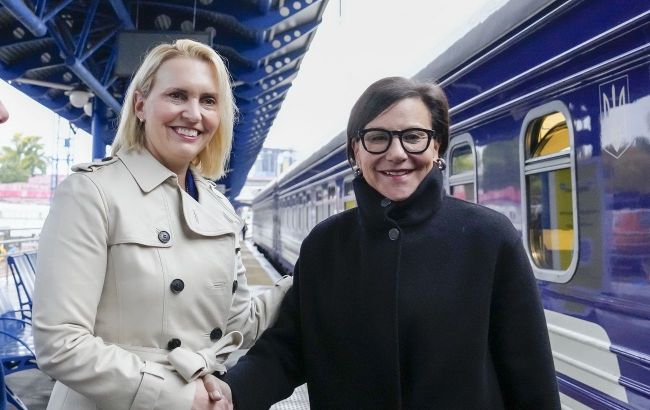 U.S. Ambassador to Ukraine, Bridget Brink and U.S. Special Representative for Ukraine's Economic Recovery Penny Pritzker (Photo: twitter.com/USAmbKyiv)
U.S. Special Representative for Ukraine's Economic Recovery Penny Pritzker arrived in Kyiv on Monday, October 16, the U.S. Ambassador to Ukraine, Bridget Brink, reported on Twitter.
The diplomat shared a photo on social media with Pritzker at the Kyiv railway station.
"A very warm welcome back to Kyiv, Secretary Pritzker!" she captioned the photo.
First visit of Pritzker as U.S. Special Representative
The current visit to the capital of Ukraine is Pritzker's first since her appointment on September 14 as the U.S. Special Representative for Ukraine Negotiations.
However, the American official had previously met with Ukrainian President Volodymyr Zelenskyy in New York.
At the end of September, Ukrainian Prime Minister Denys Shmyhal negotiated with Pritzker, and during the talks, the parties discussed the involvement of American business in the reconstruction of Ukraine.
Earlier, the U.S. Special Representative mentioned that private U.S. companies would like to start investing in Ukraine. Still, for this, our country needs to carry out reforms in accountability and transparency.