PM of Ukraine discussed with U.S. special representative Ukraine's needs for recovery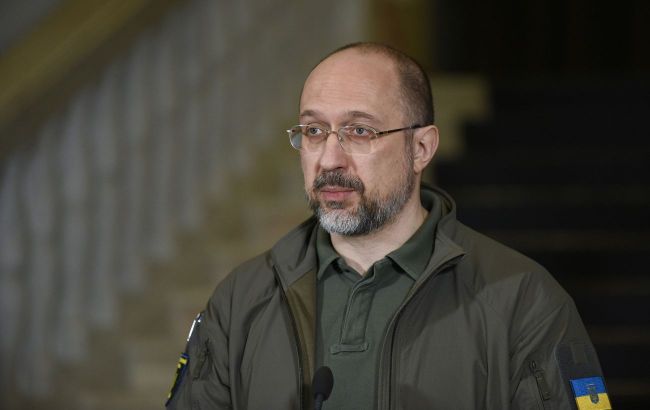 Prime Minister of Ukraine, Denys Shmyhal (photo: Getty Images)
Prime Minister of Ukraine, Denys Shmyhal held talks with the U.S. Special Representative for Ukraine's Economic Recovery, Penny Pritzker. They discussed involving American businesses in Ukraine's recovery efforts, according to the Prime Minister's statement.
"I informed her about our vision for the country's recovery and outlined the needs for each of the rapid recovery priorities: energy, demining, housing, critical infrastructure, and the economy," the Prime Minister reported.
During the conversation, he also expressed gratitude to USAID for their joint business support programs that contribute to creating new jobs in Ukraine.
Shmyhal mentioned that Ukraine is cooperating with the World Bank to address post-war recovery needs and emphasized that the aggressor should bear the cost of inflicted damages. According to the Prime Minister, a key instrument for this is the confiscation of frozen Russian assets for Ukraine's recovery.
"We discussed the expansion of solidarity corridors and war risk insurance. We are moving forward with reforms on the path to the EU and NATO and in digitalization. I also highlighted veteran policies and the integration of military personnel into the country's socio-economic life," he added.
Confiscation of Russian Federation assets
Ukraine, in collaboration with international partners, is working on creating the possibility to confiscate frozen Russian assets, including state-owned assets, in allied countries. These funds are intended to be directed towards Ukraine's recovery efforts, amounting to nearly $500 million.
Additionally, Bloomberg reports that the EU is exploring the procedure for confiscating 200 billion euros in frozen assets of the Russian Central Bank.
Details on how the Ukrainian government plans to obtain these foreign assets of Russia, what they intend to spend them on, and whether the partners are ready to confiscate Russian funds and transfer them to Ukraine, you can read in the article by RBC-Ukraine.