U.S. Senate approves temporary budget with Ukraine's aid, but House passage remains uncertain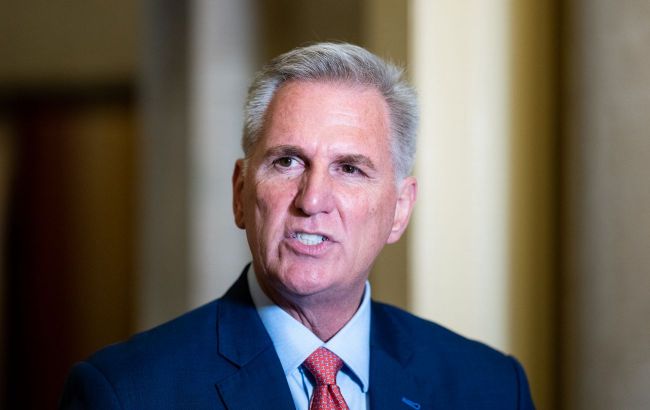 Speaker of the United States House of Representatives Kevin McCarthy (Photo: Getty Images)
Speaker of the United States House of Representatives Kevin McCarthy has stated that there won't be enough votes among House members to support a temporary budget that includes aid for Ukraine, according to CNN.
Recently, the U.S. Senate approved a short-term budget resolution to fund the U.S. government for the next 45 days, during which they hope to reach a compromise on the budget for the 2024 fiscal year. This project included allocating $6.1 billion to the budget, which was intended to provide aid to Ukraine. This included $4.5 billion for defense expenditures and over $1.6 billion for economic support.
Statement by McCarthy
Today, on September 27th, McCarthy stated that the Senate proposal would not find support in the House of Representatives. Instead, they would consider the Republicans' proposed bill with additional funding for border security.
"I don't see support (for the Senate project- Ed.) in the House," said the Speaker to journalists, expressing hope that the alternative budget bill proposed by the House would be approved by Friday.
For more details on the division in the U.S. Congress regarding the budget and its consequences for Ukraine, you can find in RBC-Ukraine's article.
Aid to Ukraine
Earlier, U.S. President Joe Biden requested Congress to approve additional spending of approximately $40 billion, including $24 billion for Ukraine and other international needs, to continue supporting us in the fight against Russian aggressors. This request has already received bipartisan support in the Senate but not in the House of Representatives.
At the same time, the White House and the U.S. State Department expressed confidence in bipartisan support for Ukraine in Congress.