Biden's $24 billion request for Ukraine to receive bipartisan support in the Senate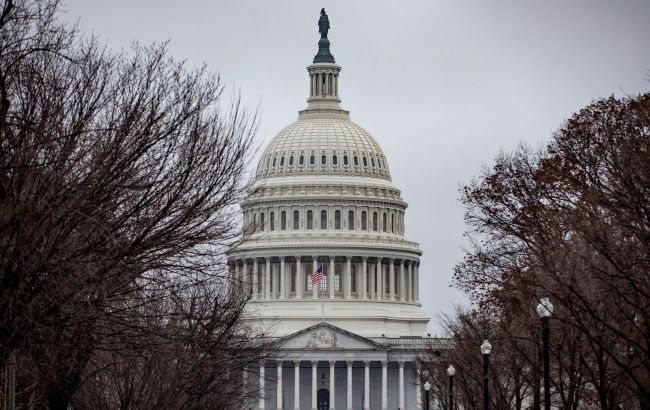 Ukraine aid to be approved in the Senate (Getty Images)
Leaders of the Democratic and Republican parties in the United States Senate have expressed their support for extending assistance to Ukraine. Lawmakers returned to Washington after a recess, facing tight deadlines for passing spending bills, according to Reuters.
President Joe Biden requested Congress to approve additional expenditures of approximately $40 billion last month, including $24 billion for Ukraine and other international needs, in order to continue supporting Ukraine in its struggle against Russian aggression.
"We also must continue standing with our friends in Ukraine, now more than ever, as the counteroffensive against Putin's forces is in full swing," the Senate's Democratic majority leader, Chuck Schumer, said in remarks opening the Senate after its August recess.
As noted by Senate Republican Leader Mitch McConnell, the Senate's top priority should be ensuring the safety of the American people. "And this month we'll have the chance to do that with supplemental appropriations for urgent national security and disaster relief priorities," McConnell said.
"We need to continue to invest in America's defense industrial base, both to support our partners in today's fight and to help our forces deter tomorrow's threats," he added.
White House request
Biden's national security adviser, Jake Sullivan, told reporters at the White House earlier on Tuesday that the administration was working closely with both the Senate and House of Representatives on the supplemental aid package, which seeks funding through the end of 2023.
Sullivan said the administration believed it would be able to secure the necessary funding. "The conversations have been constructive, they've been positive they've been substantive and we anticipate being able to work our way through to a sound package so that Ukraine can get what it needs," he said.
Prospects for Biden's supplemental request could be less bright in the House, where Republicans hold a slim majority and some on the far right, particularly those most closely allied with former Republican President Donald Trump, have been critical of U.S. funding for Kyiv.
Biden's request for aid to Ukraine comes at a time when lawmakers are facing an October 1st deadline to pass at least a short-term spending bill, or else the government could face a shutdown.
Read more about the assistance to Ukraine in RBC-Ukraine's article.