Budget disagreement in U.S. Congress jeopardizes aid to Ukraine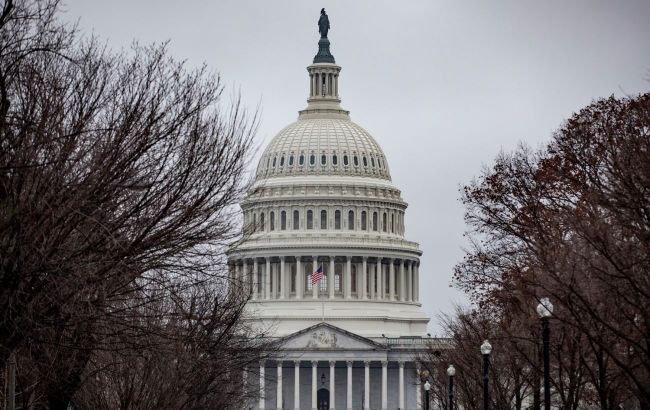 The U.S. Senate has taken a step forward on a bipartisan bill aimed at preventing a government shutdown just five days before October 1. Meanwhile, the House of Representatives attempted to advance a measure supported solely by Republicans, Reuters reports.
The Senate voted 77 in favor to 19 against to begin debate on a measure that would fund the government through November 17, including approximately $6 billion for responding to domestic natural disasters and an additional roughly $6 billion in aid to Ukraine.
However, the Republican-controlled House of Representatives planned to push its approach, which is unlikely to garner support in the Senate where Democrats hold the majority.
The House conducted procedural votes on advancing four spending bills reflecting conservative priorities and have little chance of becoming law. Even if these measures are taken, they would only fund a portion of the government and would not avert a shutdown.
Senate vs. House divide
The split between the two chambers suggests the federal government is increasingly likely to enter its fourth shutdown in a decade on Sunday, a pattern of partisan gridlock that has begun to darken Wall Street's view of U.S. government credit.
Senate Majority Leader Chuck Schumer, a Democrat, and Senate Republican Leader Mitch McConnell worked in tandem to win passage of a bipartisan short-term extension of federal funding at current levels.
House Speaker Kevin McCarthy on Tuesday told reporters he would seek approval from his splintered Republicans on a bill that also would temporarily fund the government. However, he intends to attach tough border and immigration restrictions that are unlikely to win support from enough Democrats in the House or Senate to become law.
Democratic President Joe Biden and McCarthy had aimed to head off a shutdown this year when they agreed in May, at the end of a standoff over the federal debt ceiling, to discretionary spending of $1.59 trillion for the fiscal year beginning Oct. 1.
On Tuesday, the White House urged Republicans to honor that deal.
"House Republicans should join the Senate in doing their job, stop playing political games with peoples' lives, and abide by the bipartisan deal two-thirds of them voted for in May," said Press Secretary Karine Jean-Pierre in a statement.
However, proponents of a hardline approach to the right of McCarthy rejected that deal, demanding an additional $120 billion in cuts.
McCarthy's move would revive construction of the U.S.-Mexico border wall, a policy of former President Donald Trump, and toughen immigration policy. Critics argued this would effectively end U.S. asylum for immigrants.
Bad news
McCarthy called on the Biden and congressional Democrats to reconsider their opposition. The top Senate Republican pleaded with his House counterpart to embrace the Senate bill.
"Government shutdowns are bad news, whichever way you'd look at it," McConnell said.
McCarthy countered, "Let's do something on the border, keep the government open and show this nation that we can do it right, and solve the rest of our problems as we go."
Government funding halt
Hundreds of thousands of federal workers will be furloughed and a wide range of services, from economic data releases to nutrition benefits, will be suspended beginning on Sunday if the two sides do not reach agreement.
The standoff has caused concern at credit rating agency Moody's, though it is unclear whether it will hurt U.S. creditworthiness, as past shutdowns have not had a significant impact on the world's largest economy.
Former President Trump, a frontrunner for the Republican nomination in 2024, supported the discussion of a shutdown.
The cuts demanded by hardline proponents represent only a fraction of the overall U.S. budget, which will be $6.4 trillion for this fiscal year. Lawmakers are not considering cuts to popular entitlement programs such as Social Security and Medicare, which are projected to sharply increase as the population ages.
Congress has shut down the government 14 times since 1981, although most of these funding stoppages lasted only a day or two.
Assistance to Ukraine
Previously, President Joe Biden requested Congress to approve additional spending of around $40 billion, including $24 billion for Ukraine and other international needs to continue supporting efforts against Russian aggression. This request already received bipartisan support in the Senate but not in the House of Representatives.
Nevertheless, the White House and the U.S. State Department expressed confidence in bipartisan support for Ukraine in Congress.