Trudeau and Japanese Prime Minister discuss new aid to Ukraine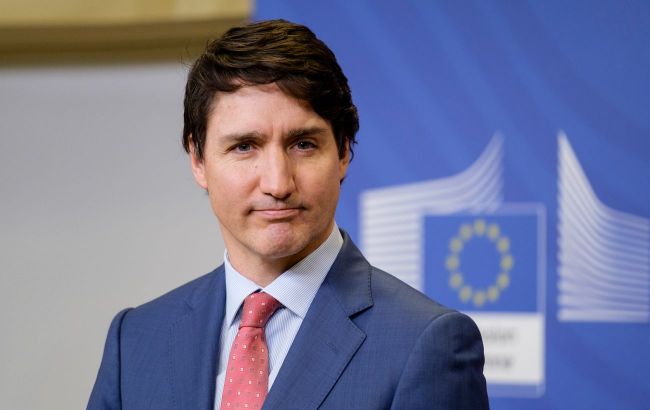 Canadian Prime Minister Justin Trudeau (Photo: GettyImages)
Canadian Prime Minister Justin Trudeau and Japanese Prime Minister Kishida Fumio met at the Asia-Pacific Economic Cooperation (APEC) forum to discuss providing aid to Ukraine, according to the website of Canadian Prime Minister Justin Trudeau.
Prime Minister Justin Trudeau met with Japanese Prime Minister Kishida Fumio on November 17 on the sidelines of the Asia-Pacific Economic Cooperation (APEC) Leaders' Summit in San Francisco.
The two countries reaffirmed their support for Ukraine in its fight against Russian aggression and agreed on further steps to assist.
During the meeting, the Prime Ministers of Canada and Japan discussed opportunities for defense cooperation and expressed their readiness to work together to address global challenges, such as the conflicts in Israel, North Korea's nuclear weapons program, and the missile threat from North Korea.
President Trudeau praised Japan's leadership and concerted efforts during its G7 presidency to uphold the rules-based international order. The Prime Ministers expressed support for continuing to work together to advance their priorities.
Canada and Japan are providing support to Ukraine
Canada has supported Ukraine since the beginning of the full-scale war by supplying the country with Leopard 2 tanks and other military equipment.
President of Ukraine Volodymyr Zelenskyy recently had discussions with Trudeau regarding the strengthening of Ukraine's air defense system.
In addition, the Canadian government has requested $385 million in military support for Ukraine from the parliament. The funds will be allocated to purchase firearms, and drones, provide pilot training, and maintain tanks.
Kishido Fumio recently had a meeting with U.S. President Joe Biden. Both leaders agreed to intensify sanctions against Russia.