Zelenskyy and Trudeau discuss strengthening of Ukrainian air defense system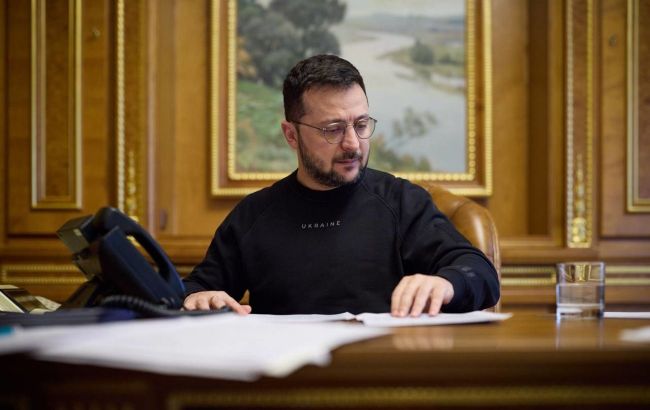 President of Ukraine Volodymyr Zelenskyy (Photo: t.me/V_Zelenskiy_official)
President of Ukraine Volodymyr Zelenskyy held talks with Canadian Prime Minister Justin Trudeau. One of the topics of discussion was the reinforcement of the Ukrainian air defense system, according to the head of the Ukrainian state.
According to Zelenskyy, he thanked Trudeau for economic and defense support to Ukraine. Specifically, he emphasized Canada's multi-year aid program as a crucial signal of support for Ukraine's victory in the war.
"We focused on the battlefield situation and our ongoing defense cooperation, particularly steps to strengthen Ukraine's air defense and the capabilities of our mobile anti-drone groups," the president added.
He noted gratitude to Canada for a new package of sanctions against Russia and a proposal to create a coalition to return Ukrainian children deported by Russia. Steps to implement this initiative were discussed.
Zelenskyy also expressed gratitude for Canada's decision to assist in funding the second phase of the Holodomor Genocide Museum's construction.
During the talks, the situation in the Middle East was also addressed.
Canada's assistance to Ukraine
It's worth noting that Canada has been an ally of Ukraine since the beginning of the full-scale invasion by Russian occupiers. The country has provided our military with Leopard 2 tanks and other military equipment.
Additionally, the Canadian government recently proposed allocating $385 million in military aid to Ukraine.
Moreover, a few days ago, the Canadian authorities imposed sanctions against Russians for disinformation and military propaganda against Ukraine.