Top Republicans urge Biden to give Ukraine long-range ATACMS - Reuters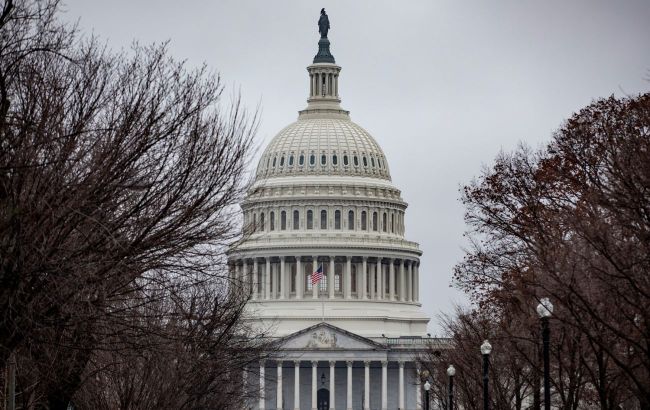 Republicans called on Biden to send long-range ATACMS to Ukraine (Photo: Vitalii Nosach, RBC-Ukraine)
A group of leading Republicans in the U.S. Congress has urged President Joe Biden to send longer-range ATACMS missiles to Ukraine, demonstrating support for Kyiv among American lawmakers despite some conservatives' resistance to increased aid, according to Reuters.
In a letter to Biden dated November 1, which was reviewed by Reuters, leading Republicans from the congressional committees on foreign relations and armed services stated that they welcomed the news that the administration provided Ukraine with several Army Tactical Missile Systems (ATACMS) of limited range but requested the shipment of longer-range systems.
"Ukraine's requirement for deep-strike capability remains urgent, particularly to range targets throughout Crimea," wrote congressmen Michael McCaul and Mike Rogers, as well as Senators James Risch and Roger Wicker.
McCaul chairs the House Foreign Affairs Committee, Rogers chairs the House Armed Services Committee, Risch is the lead Republican on the Senate Foreign Relations Committee, and Wicker is the lead Republican in the Senate Armed Services Committee.
In their letter, U.S. lawmakers stated that Ukraine had requested longer-range ATACMS systems and demonstrated the responsible use of them, while Russia did not escalate in response to their use.
"Clearly, it is time for you to finish the job on ATACMS," they wrote.
"The costs of failing to do so not only risks stalemate on the battlefield and the further protraction of this war, but also threatens further global instability as our adversaries conduct influence operations around the globe."
They sent the letter as the Republican-majority House of Representatives approached a vote on a standalone bill on aid to Israel, ignoring President Joe Biden's request for a broader $106 billion national security funding bill that includes funding for Israel, Ukraine, and Taiwan.
ATACMS for Ukraine
In October, Ukrainian forces used U.S.-supplied ATACMS cluster missiles for the first time, and President Volodymyr Zelenskyy stated that this weapon "proved itself well."
Later, the U.S. confirmed the information, specifying that they provided missiles ranging up to 165 kilometers.
Voice of America journalist Myroslava Gongadze reported that Ukraine will likely receive ATACMS missiles ranging up to 300 kilometers by early next year.