White House confirms ATACMS missiles supply to Ukraine with altered range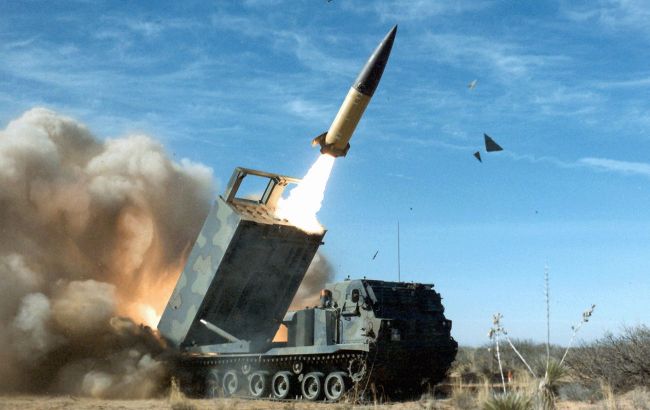 The United States has confirmed the provision of ATACMS missiles to Ukraine (Photo: army.mil)
The US confirms the transfer of ATACMS missiles to Ukraine. However, the missiles received by the Ukrainian army have a range of 165 kilometers, according to the representative of the US National Security Council, Adrienne Watson.
"US recently provided Ukraine with a type of ATACMS capable of ranging out to 165 km... We believe this will provide a significant boost to Ukraine's battlefield capabilities without risking our military readiness," stated Watson.
She further noted that the US believes the ATACMS missiles would significantly enhance Ukraine's combat capabilities by allowing them to target objectives deep within Ukraine, thereby depriving the Russians of a "sanctuary" on the occupied territory.
The US National Security Council representative did not specify the exact type of ATACMS missiles Ukraine received, but it's likely referring to ATACMS Block I (M39, MGM-140, MGM-140A). This variant of the missile has a range of 165 km and features a cassette payload.
ATACMS Block I, which can travel up to 300 km, stands out for having a larger number of cassette submunitions, with 950 compared to 300.
Ukrainian forces carried out a strike on airfields in the occupied territories of Berdyansk and Luhansk today. The attack resulted in the destruction of nearly a dozen Russian helicopters, various equipment, and personnel.
US sources reported that the attack was carried out using ATACMS missiles. Later in the evening, President Volodymyr Zelenskyy confirmed that Ukraine had received these missiles.
For more information about these missiles, you can read RBC-Ukraine's material.
Furthermore, military expert Ivan Kyrychevskyi provided insights into the importance of ATACMS for the Ukrainian Armed Forces at this stage of the war.