'These bastards will answer': Zelenskyy reacts sharply to Russian strike on Dnipro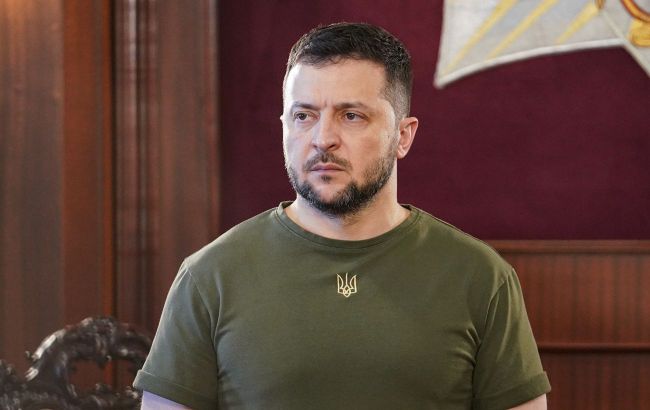 President of Ukraine Volodymyr Zelenskyy (Getty Images)
Ukraine will do everything to ensure that the Russian occupiers are punished for their terrorist acts, including today's strike on a high-rise building in Dnipro, according to President Volodymyr Zelenskyy.
As he said, the occupiers in Dnipro not only targeted the high-rise building but also struck the building of the Security Service of Ukraine.
"Promptly held conversations with the Security Service of Ukraine, the Ministry of Internal Affairs, the State Emergency Service, and the military administration head," he said.
The head of state added that all necessary services are on-site providing assistance to the victims, and the situation is under control.

"We will do everything to bring Russia to full punishment for aggression and terror against our people. These bastards will answer. We will do everything for justice," emphasized the President.
Background
Today evening, on July 28, air alarms sounded in several eastern and southern regions of Ukraine, including the Dnipropetrovsk region.
The Air Force stated that the alarm was prompted by the threat of Russian occupiers deploying ballistic weaponry.
Following the alarms, residents of Dnipro and Zaporizhzhia reported hearing loud explosions, according to the local Telegram channels.
Later, Ukrainian Member of Parliament, Serhii Bakumov, informed that Russia carried out a missile strike on a residential high-rise building.
According to the Minister of Internal Affairs of Ukraine Ihor Klymenko, three people need medical help as of now.