Taurus missiles transfer to Ukraine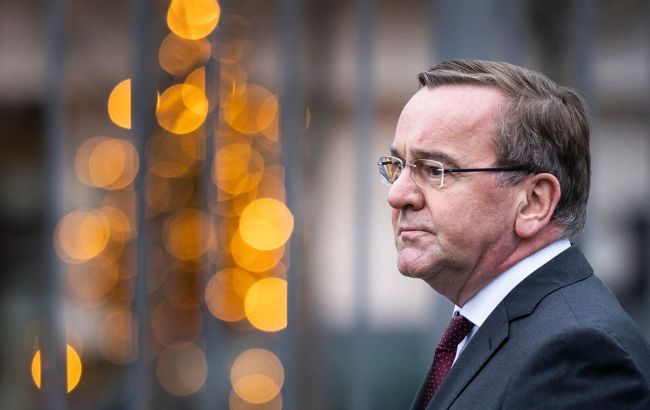 Boris Pistorius, Germany's Defense Minister (photo: Getty Images)
The German government has not yet made a decision regarding the transfer of long-range Taurus missiles to Ukraine. Potential deliveries of ATACMS by the United States also do not automatically mean that Berlin will 'unlock' this issue, says German Defense Minister Boris Pistorius.
According to him, Germany will not necessarily supply Ukraine with Taurus cruise missiles just because Washington may decide to send long-range ATACMS missiles after all.
"There is no automatism in this war," Pistorius told reporters during a visit to Cologne.
The German Defense Minister added that Berlin is currently unable to make a decision on whether to provide Ukraine with Taurus missiles.
Long-range missiles from the West for Ukraine
Ukraine has long been urging Germany to transfer Taurus cruise missiles, which have a range of over 500 km and can be launched from fighter jets. German Chancellor Olaf Scholz has repeatedly indicated that Berlin will only act in conjunction with the United States regarding arms supplies.
Ukraine has already received Storm Shadow and Scalp cruise missiles from the United Kingdom and France, which are similar to the German Taurus missiles.
Washington has so far refrained from sending its long-range ATACMS missiles to Ukraine. However, several Western publications recently reported that the United States is likely to transfer these missiles. On Monday, Reuters, citing several U.S. officials, reported that the Biden administration is close to making a decision to approve the transfer of long-range cassette-loaded missiles to Ukraine.
As recently stated by the head of the Office of the President of Ukraine, Andriy Yermak, discussions regarding ATACMS are progressing, but he did not provide further details.
On September 11, the Foreign Minister of Germany, Annalena Baerbock, paid a visit to Kyiv. After her meeting with Ukrainian Minister of Foreign Affairs, Dmytro Kuleba, he emphasized the need to expedite the provision of long-range Taurus missiles.