Türkiye ready to contribute to Russia-Ukraine war ending, says Erdogan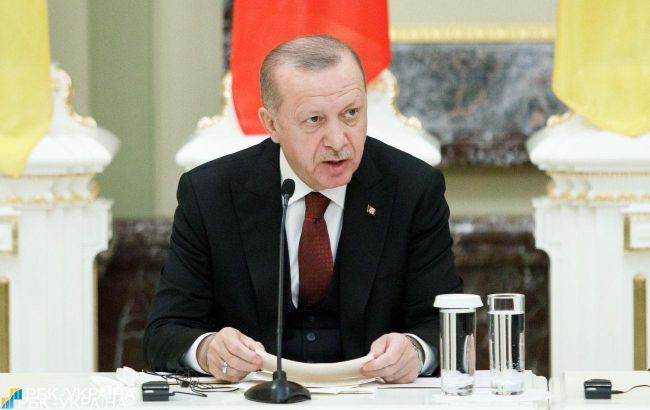 President of Türkiye, Recep Tayyip Erdogan (Photo: Getty Images)
Türkiye is ready to contribute to ending the war between Russia and Ukraine, which has been ongoing for over 500 days, said the President of Türkiye, Recep Tayyip Erdoğan, according to Hürriyet.
"On July 7th, we hosted President of Ukraine Volodymyr Zelenskyy and discussed the agenda," the statement said.
According to Erdogan, he shared his proposals with Zelenskyy regarding ending the war, which has been ongoing for over 500 days.
"We emphasized once again that we are ready to contribute to this matter," added the President of Türkiye.
Zelenskyy's visit to Türkiye
During his official visit to the Czech Republic, President Zelenskyy confirmed his plans to visit Türkiye. Later, he revealed the topics discussed during his meeting with the Turkish counterpart.
"Meeting with President Recep Tayyip Erdogan. Very important negotiations. Security – both in our Black Sea region and Europe in general. I am grateful for the support of Ukraine's territorial integrity and sovereignty," the head of state wrote.
Subsequently, Erdogan stated that putting an end to Russia's war against Ukraine and achieving a just peace would contribute to Ukraine's entry into NATO.