Zelenskyy to meet Erdogan ahead of NATO Summit, media says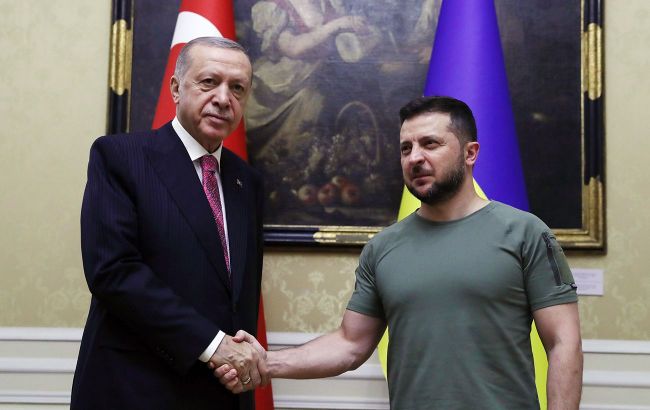 President of Ukraine Volodymyr Zelenskyy and President of Turkey Recep Tayyip Erdogan (Getty Images)
President of Ukraine Volodymyr Zelenskyy will arrive in Turkey for a meeting with President Recep Tayyip Erdogan on the eve of the NATO Vilnius Summit, on July 11-12, as the Turkish media Sabah reports.
According to the publication, the meeting will take place in Istanbul. No further information is provided at the moment.
Ukraine-Turkey interactions
After the beginning of Russia's full-scale war against Ukraine, Turkey maintained cooperation with both sides. The country also offered its help to mediate peace negotiations.
Thanks to Turkey, a grain deal was signed in order to export safely Ukrainian food to needy countries.
The Turkish President maintains communication with both Zelenskyy and Russian President Vladimir Putin. Most recently, Erdogan spoke with the leaders on June 7 after the Kakhovka Hydroelectric Power Plant dam was blown up by the Russian army.