Türkiye, Qatar, and Russia discuss new agreement to replace 'grain deal': Bild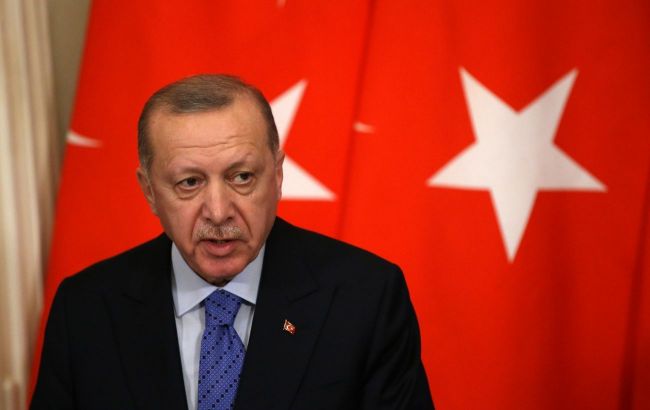 the President of Türkiye, Recep Tayyip Erdogan (Photo: Getty Images)
Russia, Türkiye and Qatar are preparing a new agreement to replace the "grain deal," according to Bild.
According to official correspondence between the Ministries of Foreign Affairs and the embassies of Russia and Türkiye from July 21 to August 8, Moscow had informed Ankara in advance about withdrawing from the "grain deal." Currently, Russia, Türkiye, and Qatar are working on a new trilateral deal to replace the previous one. The new deal proposes supplying Russian grain to poor countries, primarily in Africa, with Türkiye acting as the organizer and Qatar as the sponsor of the supplies.
Meanwhile, Turkish Foreign Minister Hakan Fidan is urging Russia to restore the former "grain deal" for grain supplies, including from Ukraine, under the auspices of the United Nations. The publication suggests that the new agreement could be concluded this weekend in Budapest, with the head of Tatarstan, Rustam Minnikhanov, already flying there, along with the President of Türkiye, Recep Tayyip Erdogan.
Russia's exit from the "grain deal"
In July, Russia announced its withdrawal from the "grain deal," citing alleged non-compliance with its terms. Following this, the Russian military began shelling Ukrainian ports and grain infrastructure in the south of Ukraine.
Recently, Ukraine declared the opening of temporary corridors for trade vessels in the Black Sea. However, the Ukrainian Navy emphasized that the threat from Russia still remained. These routes are primarily intended for the departure of civilian vessels located in Ukrainian ports such as Chornomorsk, Odesa, and Pivdennyi since the beginning of the conflict.
On August 16, the first ship departed from the port of Odesa after the suspension of the "grain deal."