Sweden fulfilled commitments and ready to join NATO - Stoltenberg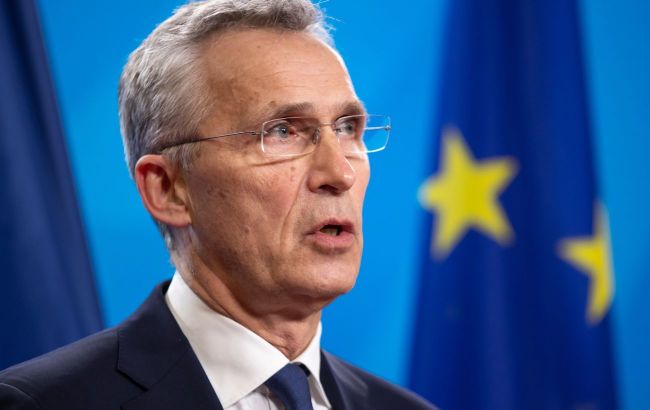 NATO Secretary-General Jens Stoltenberg (Getty Images)
Sweden has fulfilled all the requirements for full NATO membership. The country's entry into the Alliance can be expected in the near future, as NATO Secretary-General Jens Stoltenberg says at a press conference with Swedish Prime Minister Ulf Kristersson.
"Sweden has fulfilled all its commitments, amended its constitution and laws, allowed arms supplies to Türkiye, and is now ready to join NATO," he said.
Earlier, Stoltenberg sent a letter to all NATO member states with the deadline for Sweden's accession.
Blocking Sweden's entry into NATO
Sweden's entry into NATO has been expected for nearly a year and a half. Previously, Sweden had planned to join the North Atlantic Alliance along with Finland. These countries reconsidered their non-alignment policies after Russia's full-scale invasion of Ukraine. Helsinki completed the accession process in the spring, and the matter now rests with Stockholm.
Two countries, Türkiye and Hungary, have not yet given final approval to Sweden's NATO application. Budapest had previously stated that it would not hinder Sweden's entry as soon as Ankara decided to ratify.
Türkiye claims that Sweden must take further steps to suppress the militant Kurdistan Workers' Party, which the European Union and the United States also consider a terrorist organization. However, Sweden has stated that it has already done everything necessary for NATO membership.
It is expected that the Turkish Parliament will set a date to begin discussing Sweden's membership application in the Committee on International Relations, which will ultimately decide whether to put the accession protocol to a final vote.
Earlier, Reuters reported that Türkiye may ratify Sweden's NATO accession in October.
On October 23, the President of Türkiye, Erdogan, signed the accession protocol of Sweden to NATO for consideration in the Turkish Parliament.