Successes of Ukrainian Armed Forces in South - Rare radar reconnaissance complex destroyed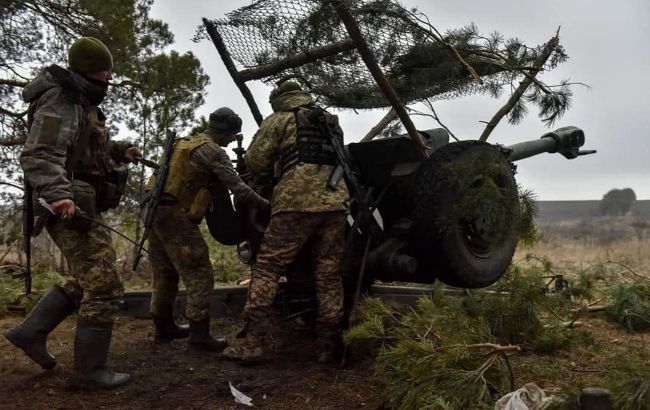 Ukrainian military (photo: facebook.com/easternforce)
Ukrainian military forces eliminated over 300 Russian occupiers and destroyed 8 enemy ammunition depots in the Tavria direction over the past day, according to Telegram information from the commander of the operational-strategic troop grouping "Tavriya," Oleksandr Tarnavskyi.
Tarnavskyi stated that the defensive operations continue in the Tavria direction.
In total, during the past day, the enemy attacked Ukrainian positions 17 times and carried out 744 artillery strikes. Additionally, the Russians launched 4 missile strikes and 18 airstrikes.
The artillery units of the Tavria defensive forces executed 1468 fire missions over the course of the day.
The enemy's losses over the last day amounted to 321 individuals:
irreversibly lost - 81,
wounded - 233,
captured - 7.
In addition, 40 units of enemy military equipment were destroyed. In particular:
1 tank,
1 armored personnel carrier (APC),
9 artillery systems and mortars,
1 anti-aircraft missile system (AMS),
1 radar system "Zoopark",
1 anti-tank guided missile system (ATGM),
17 unmanned aerial vehicles (UAVs),
6 units of automotive equipment,
3 units of special equipment.
Additionally, 8 Russian ammunition depots and 2 enemy command posts were destroyed.
Information
Zoopark-1 is a reconnaissance and fire control radar system used by the Russians for counter-battery warfare. The system allows the occupiers to locate Ukrainian firing positions, including rocket artillery (up to 22 km), artillery guns (up to 12 km), mortars (up to 17 km), and launched tactical missiles (45 km). It automatically determines their coordinates after shots are fired.
One Zoopark can simultaneously detect up to 70 enemy positions per minute and transmit their coordinates within 20 seconds after a salvo, often before the projectiles even land. The information is automatically relayed to the command and control center.
Counteroffensive by the Armed Forces of Ukraine in the south of Ukraine
During the summer, Ukrainian forces intensified their offensive in the Zaporizhzhia region, with battles taking place on two fronts - the Melitopol and Berdyansk directions. The most recently liberated settlement was Robotyne.
Western media reported that Ukrainian troops broke through the first line of defense of the occupiers in the south. According to the General Staff's data, Ukrainian military forces continue their offensive actions to the east and south of the liberated Robotyne.
Additionally, British intelligence suggests that Russia may have redeployed units to Robotyne from other directions. This could weaken its offensive capabilities in other areas of the front.