Strikes on Crimea crucial for Ukrainian counteroffensive success: Ukrainian top general states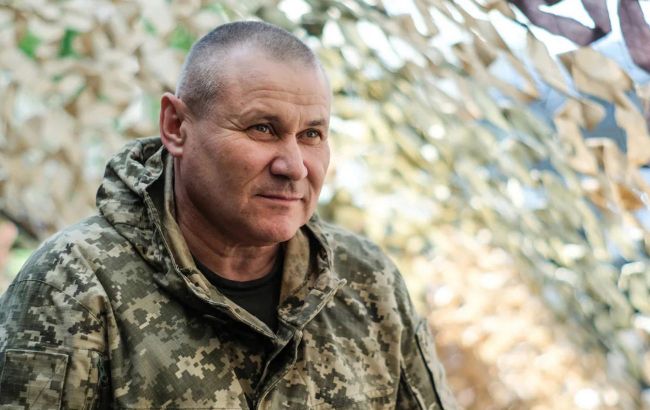 Commander of the operational-strategic troops group Tavria Oleksandr Tarnavskyi (Photo: Facebook)
Strikes on Crimea, similar to today's attack on Sevastopol, are important for the success of the counteroffensive by the Armed Forces of Ukraine, according to the Commander of the operational-strategic group of troops Tavria, Oleksandr Tarnavskyi.
"The success of offensive operations is not only about destroying the enemy in front of you, it's also about destroying places of concentration of equipment, personnel and especially destroying the command centers," he said.
Tarnavskyi adds that the disorganization of Russian forces through the destruction of higher-level command centers leads to chaos on the battlefield.
"A destroyed commander means a destroyed command link and without it, there are no coordinated actions," he emphasized.
According to Tarnavskyi, Crimea is particularly important in this regard, as a significant amount of Russian military equipment is concentrated there.
"We know where they strike from, both their air assets, as well as the ground ones," he said.
Tarnavskyi underscores that the strike on the headquarters of the Russian Black Sea Fleet helps Ukraine and gives hope for the future.
"I mean we have capabilities to hit them not only in front of us but also in the rear. And when you realize that the enemy feels hot in the rear, it brings up the morale of our soldiers," the general added.
Attack on the Russian Black Sea Fleet HQ
On September 22, an attack was launched on the headquarters of the Russian Black Sea Fleet in Sevastopol.
Videos posted on social media showed significant damage to the building and a column of smoke. Later, the Center for Strategic Communications of the Chief of the General Staff of the Armed Forces of Ukraine confirmed that Ukrainian military personnel were behind the attack.
You can find more details about the attack in RBC-Ukraine material.