Strike on Kerch: New satellite images of damaged ship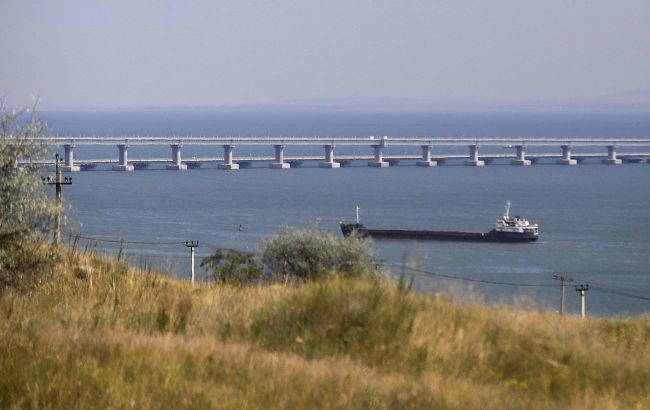 New satellite images of the damaged factory in Kerch have emerged (photo: Getty Images)
Today, on November 5, new satellite photos of the damaged factory in Kerch have been released. The images show a military vessel that was damaged, reports Truth Hounds.
The organization has obtained new satellite images of the Zaliv docks in Crimea. In particular, today's image reveals at least one visible collision with a vessel.
Truth Hounds has acquired a newer satellite imagery of Zaliv docks in Crimea.
Today's imagery (12 UTC) shows that there was at least one visible hit of the ship and one additional crane was moved to eliminate the consequences.

2nd image is from 31st October, 2023.

(c) Planet pic.twitter.com/G8ifeHE8oN

— Truth Hounds (@truth_hounds) November 5, 2023
The images also show two emergency cranes near the ship, one of which was additionally brought in to address the aftermath.
Strike on Kerch
Yesterday, on November 4, the Armed Forces launched an attack on the maritime and port infrastructure of the Zaliv shipbuilding plant located in Kerch. The information about the damage was later confirmed by StratCom.
According to Krymskyi Veter, our soldiers targeted the small missile ship Askold.
Commander of the Air Force of the Armed Forces of Ukraine, Lieutenant General Mykola Oleshchuk, also thanked the pilots for the successful strikes.
For more details about the attack, you can read the article by RBC-Ukraine.