Putin wants world to forget about Ukraine, but will have no such thing - Steinmeier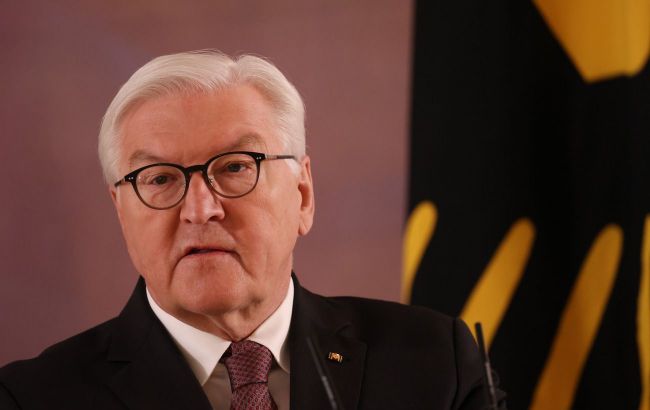 Frank-Walter Steinmeier, the president of Germany (Photo: Getty Images)
German President mentions that Russian dictator Vladimir Putin relies on the world to forget about the war in Ukraine and get used to it. But Germany will not allow this to happen, according to Steinmeier's statement in Tagesschau.
During his speech at the conference of the German-Ukrainian Municipal Partnership in Leipzig, the German President said that Ukraine is in particular need of support now that the conflict in the Middle East has begun and the ongoing war no longer receives proper attention.
"Putin's calculation is that the world should forget about Ukraine. Germany should not and will not provide the Russian president with such a service," Steinmeier stressed.
The President assured that his country would not get used to "Russia's illegal and inhuman aggressive war."
According to Steinmeier, the threat posed by the Russian regime is not only to Ukraine but also to neighboring countries.
"Tired" of war
Previously, Mykhailo Podolyak, Advisor to the Head of the Office of the President of Ukraine, criticized the Western media that published articles about being tired of war in Ukraine.
Also, recently, Danish Prime Minister Mette Frederiksen spoke to NATO, deciding there would be no war fatigue in the Alliance.