Assess reality correctly: Presidential Office comments on Western media being tired of war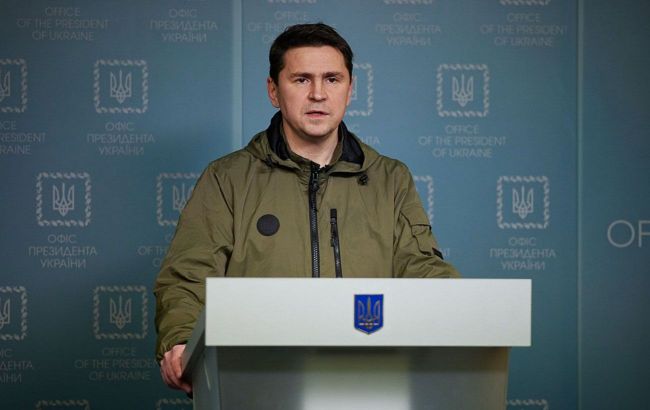 Mykhailo Podoliak, Advisor to the Head of the Presidential Office (president.gov.ua)
World media avoids worthy headlines amidst Ukrainian soldiers' achievements and continues to feature stories in their programs about the West being tired of Ukraine, according to the advisor to the President's Office, Mykhailo Podoliak.
As highlighted by Podoliak, instead of the common editorial narrative about the West being tired of Ukraine, global media could have focused on more deserving headlines, such as:
"Ukraine has unlocked the skies over Crimea"
"Russian dominance in the Black Sea seems to be coming to an end with the demilitarization of the Black Sea Fleet"
"ATACMS with cluster warheads will pose a significant threat to Russian troops in the south of Ukraine"
"Destruction of aircraft at a government airfield near Moscow demonstrates Russia's absolute defenselessness in the face of guerrillas"
"Meanwhile... Ukrainian defenders continue to grind down Russian troops, defending democracy and freedom, returning security and stability to our world. So, assess reality correctly... and believe in Ukraine," added the advisor to the President's Office.
Tired of war
Narratives of the West's so-called tiredness from the war are among the favorite talking points of Russian propaganda. Western officials have regularly debunked this assertion, and their support for Ukraine only continues to grow.
For instance, in a recent interview with CNN, German Foreign Minister Annalena Baerbock said that there is no sense of war fatigue in the West, as most Germans and Europeans understand that they could have been in the shoes of Ukrainians.