Spokesperson of the Air Force told how many F-16s Ukraine needs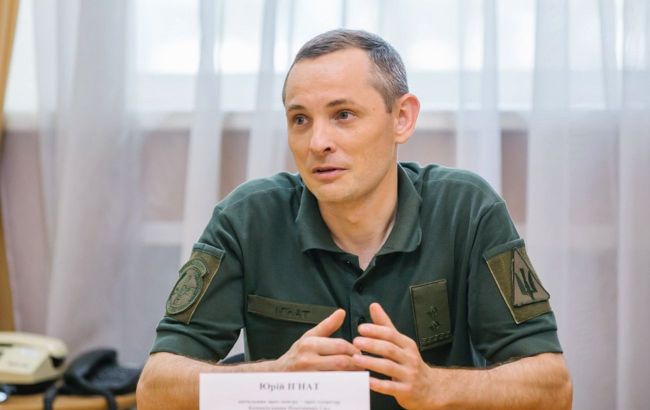 Photo: Yurii Ihnat, spokesperson for the Air Force of Ukraine (mil in ua)
Ukraine needs to re-equip Soviet equipment and replace old aircraft with F-16 fighters, according to the spokesman of the Air Force of the Armed Forces of Ukraine Yurio Ihnat in an interview with Suspilne.
According to him, the number of 128 F-16 fighters was previously announced. This is exactly the number that could replace the old aircraft. At the same time, he did not rule out that even in this case, Soviet planes would remain close to the F-16, because they effectively hit the occupier with HARM missiles, JDAM, SCALP, and Storm Shadow bombs.
Ihnat also voiced the figure of 60 aircraft, which is the number needed to protect the Ukrainian sky.
"Let's say we deploy them in about two aircrafts at operational airfields in different parts of the country. There is a massive or not massive missile or drone strike. Right now, our fighter jet can fly in a circle after that Shahed and not shoot it down, simply because the Soviet fighter jet is not designed to shoot down a Shahed. It does not have the necessary radar, it cannot "capture" it... So will those 60 be enough? I think it would be enough for such tasks," he said.
F-16 for Ukraine
Earlier this year, Ukraine's allies created an aviation coalition to provide the country with modern fighters, including F-16s. Recently it became known that Ukraine will receive at least 61 aircraft from Denmark and the Netherlands.
We reported that Denmark has already started training eight Ukrainian pilots on F-16s. And the United States will start training soon.
Earlier, Minister of Defense of Ukraine Oleksii Reznikov said that Ukraine could receive the first F-16s in 6-7 months at the earliest.