South Korea warns Russia of consequences for cooperation with North Korea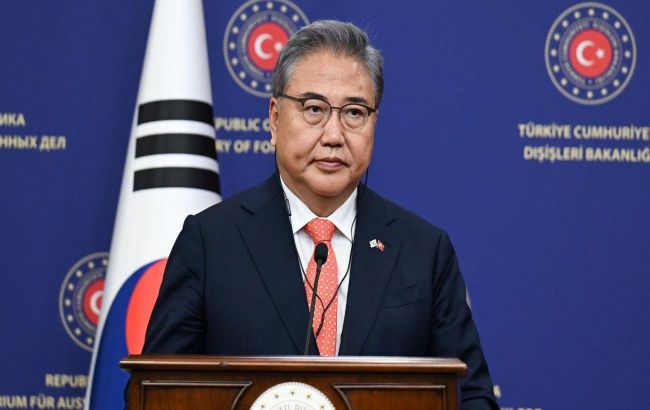 Park Jin (Photo: facebook com trtrussian)
South Korea has warned Russia that it won't stand idly by if Moscow transfers missile technology to Pyongyang, according to the South Korean Foreign Minister, Park Jin.
He responded affirmatively when a deputy asked him during a parliamentary review if South Korea had informed Russia that Seoul wouldn't sit idly by and would take action if Russia transferred missile or weapon technology to North Korea.
However, Park did not specify what actions South Korea would take.
The statements by the South Korean Foreign Minister came the day after South Korea, the United States, and Japan issued a joint statement strongly condemning the arms deal between Russia and North Korea, which contradicts UN Security Council resolutions.
Park declined to confirm the U.S. disclosures regarding arms shipments, citing the sensitivity of intelligence data, but mentioned that there are "various suspicious circumstances."
North Korea and Russia cooperation
On September 13, dictators Kim Jong Un and Vladimir Putin met in Russia to discuss military cooperation. Prior to this meeting, Western media reported North Korea's intentions to provide Russia with artillery ammunition and weapons in exchange for technology.
John Kirby, the Coordinator for Strategic Communications at the White House National Security Council, stated that North Korea had supplied Russia with a thousand containers of military equipment and ammunition amid the war in Ukraine.
The U.S. State Department also declared that they would take all possible steps to hold those involved in the arms shipments between North Korea and Russia accountable.