South Korea may impose sanctions against Russia after Putin and Kim Jong-un's meeting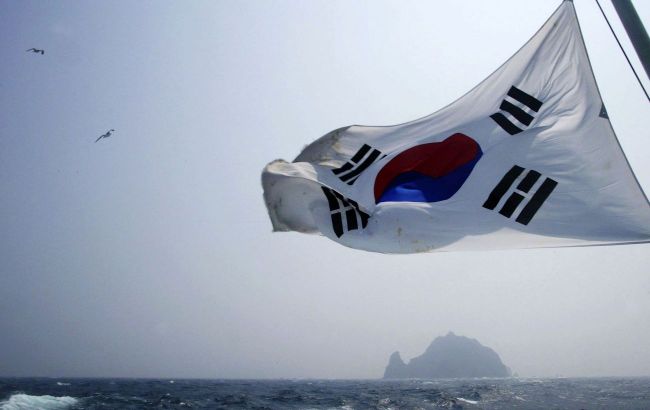 South Korea may impose sanctions against Russia (Getty Images)
South Korea may impose unilateral sanctions against Russia following the recent meeting between dictators Vladimir Putin and Kim Jong Un, which has raised concerns in Seoul about military cooperation between the two countries, according to South Korea's Foreign Minister, Park Jin.
"North Korea reaching any agreement related to arms trade with Russia through their summit would be an extremely serious threat to security and peace on the Korean Peninsula," said Foreign Minister Park Jin.
When asked if Seoul is reviewing unilateral sanctions against both North Korea and Russia, Park replied that the government is reviewing all possible measures.
South Korea has often imposed unilateral sanctions on North Korea over illicit nuclear, missile and cyber activities, but it has only participated in international sanctions against Russia over its invasion of Ukraine.
Park added that military cooperation, including arms trading, between North Korea and Russia constitutes a violation of U.N. Security Council resolutions against Pyongyang.
"The government is issuing a stern warning and urging against such activities from happening," the minister said.
Dictators' meeting
On September 13, a meeting took place between the dictators of North Korea and Russia, Kim Jong Un and Vladimir Putin.
For more details on what transpired during Putin and Kim's meeting, please refer to RBC-Ukraine's report.
The United States will closely monitor the results of Putin's meeting with his North Korean counterpart. Furthermore, the U.S. is prepared to impose new sanctions on the countries if an agreement on arms supplies is reached.
For more information on arms supplies from North Korea, read RBC-Ukraine's article, "Why Russia needs ammo from North Korea, and will Kim Jong Un agree to transfer them: Expert insights."