South Korea calls on Russia to stop military cooperation with DPRK: Promises tough measures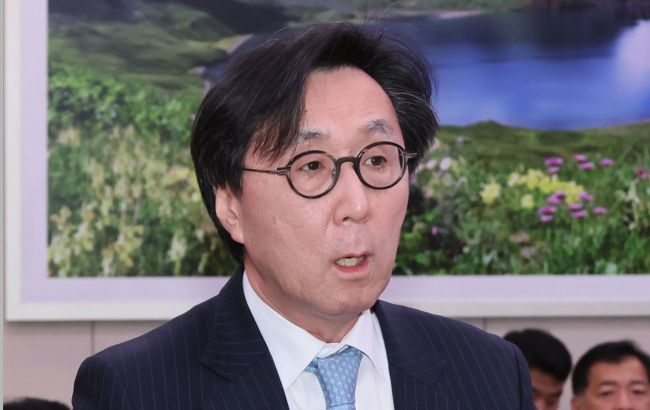 South Korea's Deputy Foreign Minister, Chang Ho-jin (Photo: koreaheral.сom)
South Korea has called on Russia to immediately halt its steps towards expanding military cooperation with North Korea. The country has promised to take strict measures in response to any threats to its security, according to the South Korean Ministry of Foreign Affairs.
South Korea's Deputy Foreign Minister, Chang Ho-jin, summoned the Russian ambassador in Seoul to convey South Korea's stern position regarding recent discussions on arms sales and military cooperation between Russia and North Korea, coinciding with North Korean leader Kim Jong Un's visit to Russia. The aggressor country was also urged to adhere to the resolutions of the United Nations Security Council.
Chang stated that Seoul would coordinate its actions with the international community to respond firmly to any actions threatening its security.
South Korea's statement comes after North Korean leader Kim Jong Un was presented with options for military cooperation during his meeting with Russian dictator Vladimir Putin last week.
This meeting has raised concerns that Pyongyang and Moscow might trade artillery and missiles, which Russia could use for aggression against Ukraine.
Russia-North Korea cooperation
On September 13, a meeting occurred between the leaders of North Korea and Russia, Kim Jong Un and Vladimir Putin. They visited the Vostochny Cosmodrome, Russia's most advanced spaceport in the Amur region.
The two dictators, accompanied by their defense ministers, discussed military matters. Putin also accepted an invitation from Kim to visit North Korea.
Western media outlets have repeatedly reported that during this meeting, the parties may have discussed the transfer of artillery ammunition from North Korea to Russia.
Earlier, South Korea stated that it has long been aware of Russia's use of weapons supplied by North Korea in the war against Ukraine.