Snipers or drone operators: Russian army reportedly recruits women into its ranks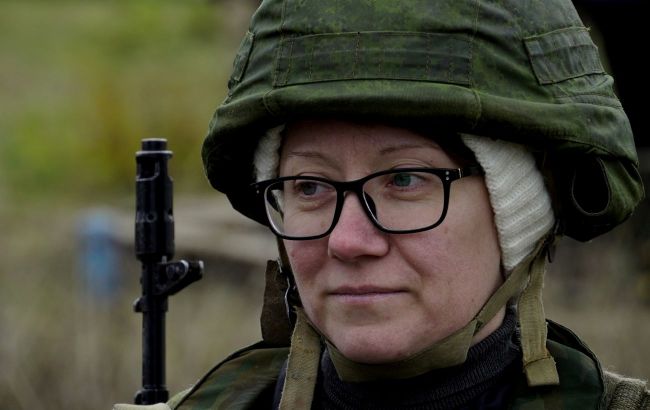 Illustrative photo (Photo: Getty Images)
A Russian battalion from the Redut private military company has started recruiting women into its ranks. They plan to send them to war against Ukraine, according to Important Stories.
The Borz battalion, a part of the Redut private military company under the control of Russia's Ministry of Defense, has begun recruiting women for combat roles with the intention of sending them to the front lines. The announcement was found on social media, as reported by journalists.
The recruiter, known by the call sign Vesta, stated that they had decided to establish a women's sniper unit and a women's unit for unmanned aerial vehicles (UAVs).
How much money are Russian women ready to be paid for their participation in the war
The contract duration is six months, with salaries starting at 220,000 rubles (approximately 2,300 USD). Compensation for injuries ranges from 1 to 3 million rubles (10,000 to 31,000 USD), and for death, it is 5 million rubles (approximately 53,000 USD). After the contract, they receive the status of a combat veteran. While prior firearms experience is preferable, training is provided in Donetsk within one month for those without experience.
This marks the first recruitment effort. The positions for UAV operators have already been filled, but there are vacant positions for sniper roles in the unit.
The Borz unit is part of the Redut PMC, which is commanded by Russia's GRU (Main Intelligence Directorate). The unit is led by Dmytro Zipir, a native of Volnovakha, Ukraine, who goes by the call sign Borz. Ukrainian security services have linked him to the Ministry of State Security of the Donetsk People's Republic in occupied Donetsk.
Mobilization in Russia
At the beginning of the fall, Ukraine's General Staff reported that during a new wave of mobilization, Russia aimed to call up between 400,000 and 700,000 soldiers. This mobilization may also extend to Chechnya and temporarily occupied territories of Ukraine.
Additionally, the National Resistance Center in Ukraine reported that the personal deputy head of Russia's Security Council, Dmitry Medvedev, oversaw the mobilization plan on the occupied territories.
A representative of the Defense Intelligence of the Ministry of Defense of Ukraine, Andrii Yusov, stated that Russia continued to carry out mobilization for the war against Ukraine, with rates exceeding 20,000 individuals per month.