Russia mobilizes over 20,000 people monthly for Ukraine war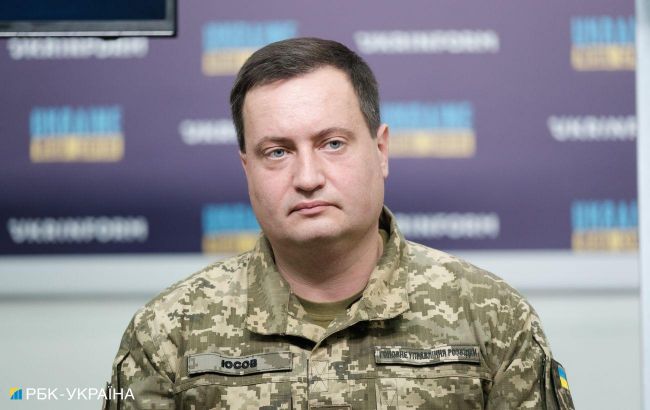 Representative of the Defense Intelligence of the Ministry of Defense of Ukraine Andrii Yusov (Vitalii Nosach, RBC-Ukraine)
Russia continues to conduct mobilization for the war against Ukraine. Currently, the pace exceeds 20,000 people per month, as Andrii Yusov, a representative of Ukraine's Defense Intelligence, says in an interview with Espresso.
"Over 20,000 continue to be recruited in various ways. This includes recruiting among prisoners and among unreliable categories of the population. There is no mention of volunteers. The conscription of draftees continues as planned. This recruiting includes motivation with financial payments. If a person does not sign a contract, they promise some sanctions," he said.
According to him, the Russian command widely practices "forced contract signing" with former military personnel.
"When they are called out at the military commissariat, they sign a contract. The person does not leave, because otherwise, they threaten him with some criminal prosecution or other life problems. This way some of the soldiers end up on the front," Yusov explained.
He also notes that "there is no need to talk about the motivation of these people from the standpoint of ideology or 'love' for their homeland, especially when it comes to depressed regions."
Yusov adds that the Kremlin prefers covert mobilization and avoids mass involvement of the population in the European part of the Russian Federation.
Mobilization in Russia
At the beginning of the fall, the General Staff of the Armed Forces of Ukraine reported that during the new wave of mobilization, Russia wanted to call up from 400,000 to 700,000 soldiers. This could also affect Chechnya and the temporarily occupied territories of Ukraine.
The mobilization plan in the occupied territories is personally controlled by Deputy Chairman of the Security Council of the Russian Federation Dmitry Medvedev.
Recently, UK intelligence says that another mobilization in Russia before the presidential elections in March next year is unlikely. The Kremlin will avoid unpopular decisions.