Shelling Sloviansk with C-300 missiles on August 15: Factory damaged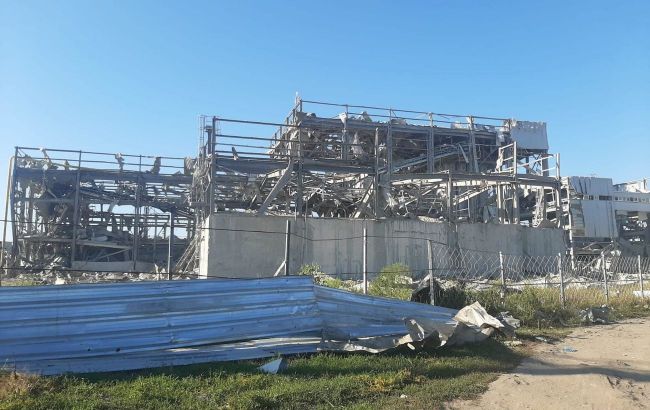 Russians shelled Sloviansk with C-300 missiles (Photo: facebook.com/vadymlyah)
Russians launched an attack on Sloviansk on August 15, presumably employing C-300 missiles, according to the mayor of Sloviansk, Vadym Lyakh.
"Approximately around 4:00 AM, explosions were heard in the city. Preliminary information suggests that the shelling was carried out using C-300 missiles. The "Zeus Ceramics" factory was affected," he wrote.
However, Lyakh noted that there were no casualties due to the shelling.
Zeus Ceramics factory
It is not the first time that the Russians have targeted the ceramic factory in Sloviansk. On May 5, the occupiers attacked the factory building with two C-300 missiles.
Nighttime Shelling of Ukraine
During the night, Russians launched a massive missile strike on Ukraine. The bombardment affected Lviv, Dnipro, Lutsk, Khmelnytskyi, Zaporizhzhia, and Smila.
In Lutsk, the Russians hit one of the industrial enterprises, resulting in the deaths of three people and several others injured.
In the Lviv region, 15 individuals sustained injuries due to the attack, including a 10-year-old child. In Dnipro, an industrial facility was also affected, causing injuries to two people.
Meanwhile, Ukrainian defenders managed to intercept 16 out of 28 cruise missiles launched by Russian aggressors against Ukraine.