Shaheds looking for planes with Storm Shadow missiles: Details of Russian attack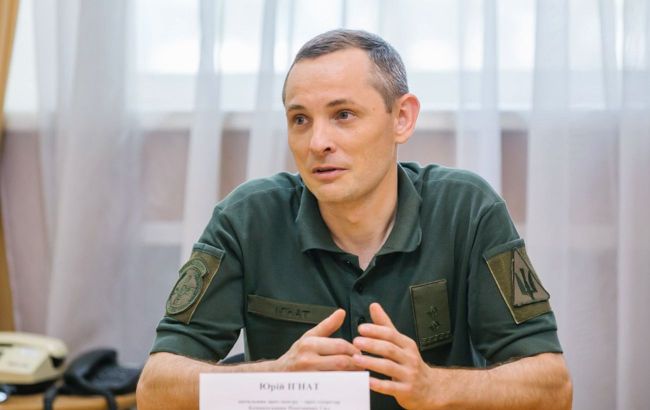 The Spokesperson of the Air Forces Command of the Armed Forces of Ukraine, Yurii Ihnat (Photo: Army inform com ua)
This night, Russians were planning to strike the Khmelnytskyi region with Shahed drones. Presumably, the occupiers were searching for Ukrainian bombers carrying long-range Storm Shadow missiles, reported the spokesperson of the Air Forces Command of the Armed Forces of Ukraine, Yurii Inat.
He hinted that the occupiers were attempting to strike an airfield or a location where aircraft were stationed.
"Khmelnytskyi is under attack again. The enemy is searching. They are looking for where the commander has hidden our bombers following the recent events in our sea near Crimea," he stated.
Additionally, this time, the Russians shifted the timing of the attack. However, according to Ihnat, this helped our defenders.
"They usually launch from 22:30 - 22:50. Then several waves until 04:00. Morning attacks allow for better response from mobile fire groups. When daylight, the target becomes visually visible," explained the spokesperson.
Last night, the Russians launched 17 kamikaze drones in the direction of the Khmelnytskyi region. The anti-aircraft defense forces shot down all enemy drones.
What preceded this
On September 13, the Ukrainian military struck a ship repair plant in Sevastopol. As a result of the attack, the diesel-electric submarine "Rostov-on-Don" and the landing ship Minsk were damaged.
The Commander of the Air Force, Mykola Oleshchuk, stated that the attack on Sevastopol was carried out by Ukrainian aviation and hinted at Storm Shadow missiles. Later, the British agency Sky News also claimed that the Armed Forces of Ukraine struck Sevastopol with long-range missiles of British production.