Air defense forces of Ukraine shot down 17 Shaheds at night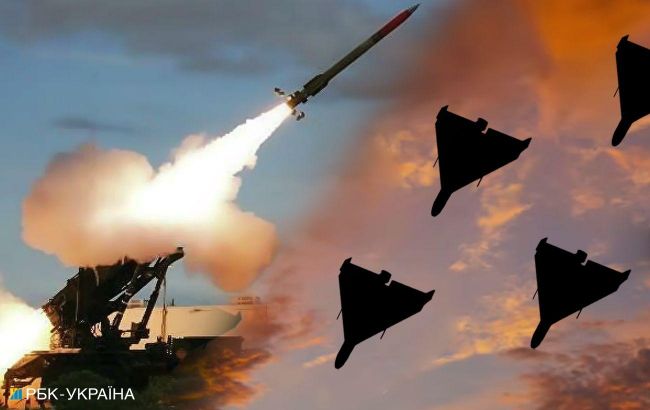 Ukrainian air defense forces shot down 17 Shaheds at night (Collage by RBC-Ukraine)
On the night of September 15, Russia attempted to launch kamikaze drones to attack Ukraine. However, the air defense system successfully shot down all enemy Shahed drones, according to the Air Force of the Armed Forces of Ukraine.
During the night, 17 drones of the Shahed-136/131 type were detected launching from the southeast direction (Primorsko-Akhtarsk). These enemy drones were moving towards the Khmelnytskyi region.
The air defense forces achieved a 100% success rate, shooting down all 17 Shahed drones along their flight path.
Ukraine's air defense efforts involved fighter aircraft, anti-aircraft missile units, mobile fire groups from the Air Force, and other components of the defense forces.
Night attack on Ukraine
The Ukrainian Air Force had warned of the threat of drone attacks during this night. Air raid alarms were sounded in several regions of Ukraine overnight.
Additionally, explosions were reported in the Vinnytsia and Khmelnytskyi regions. The citizens were informed that these explosions were related to the activities of air defense units.