'Sevastopol is waiting, Kamchatka is waiting': Defense Council Secretary shows video of weapons tests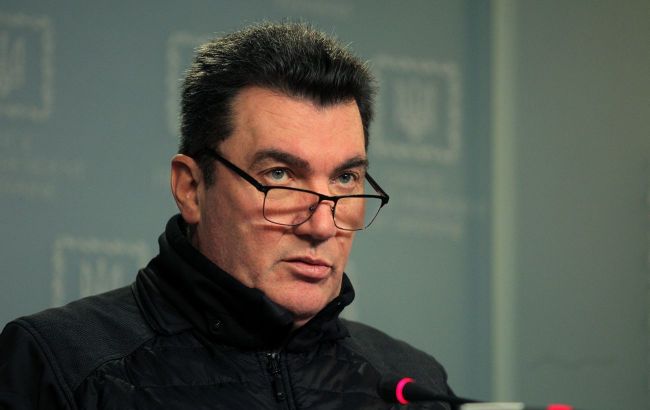 Oleksii Danilov, Secretary of the National Security and Defence Council of Ukraine (Getty Images)
Oleksii Danilov, Secretary of the National Security and Defence Council, intrigued Ukrainians with a video showing a weapons test. He did not specify which weapon was tested. He posted the video on Facebook.
The footage shows that the tests took place at night. Danilov did not specify which weapon was tested and where it took place. However, he said that the tests took place within the framework of the president's missile program and were successful.
"The tests are successful, the application is effective," he wrote.
The Secretary of the National Security Council captioned the video with the words "Sevastopol is waiting, Kamchatka is waiting, Kronstadt is waiting..." - these are the words from the song "There, beyond the mist" by the Russian group Lyube, which is the favorite group of Russian dictator Vladimir Putin. The fact that in the Ukrainian media space, this song is associated with liberation from the Russian occupiers is also interesting.
In particular, it is often used in social networks as an accompaniment to videos of explosions in Russia, which have been happening more and more recently.
Destruction of S-400 in Crimea
On August 23, about 7 explosions were heard in Olenivka, in the west of Crimea, and a thick cloud of smoke rose. Later it became known that the blast took place on a military unit of the Russians.
Defense Intelligence added that Ukrainian soldiers managed to destroy the S-400 Triumph complex in Crimea.
In addition to the Triumph, the military destroyed or damaged three more enemy S-300 launchers.
Later, there was information that Ukrainian-made Neptune missiles could be used to destroy the Triumph. The media also says that Ukraine is improving Neptune missiles so that they can reach Moscow and other remote regions of Russia.