Serbia declares troops reduction at Kosovo border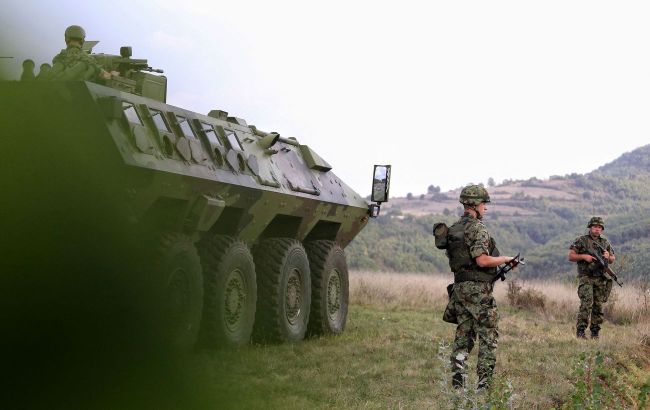 Photo: Serbia reduced the number of troops on the border with Kosovo (GettyImages)
Serbia has withdrawn some of its troops stationed near the border with Kosovo after clashes with police near a monastery in the north of the country, reports Reuters.
Commander of the Serbian army commander General Milan Mojsilovic, stated that the number of troops on the border with Kosovo has returned to normal, totaling 4,500 soldiers instead of the 8,500 present after the clashes.
"Serbia had deployed 8,350 troops near (the border) ... with Kosovo, ... and reduced them to 4,500 at the moment," Mojsilovic said.
Situation in Kosovo
In northern Kosovo, about 50,000 ethnic Serbs reside, leading to frequent conflicts with Serbia. The most significant recent escalation occurred during local elections, which the Serbs ignored, resulting in ethnic Albanians coming to power. This led to widespread protests and clashes between Serbs and Kosovo police.
NATO then increased its peacekeeping force in Kosovo to 4,500 people, while Serbia moved its troops to their border.
At the end of September, Kosovo's authorities reported at least 30 armed individuals who clashed with police near the Banjska monastery and killed one officer. The country's government launched a special operation to apprehend the attackers, culminating in the arrest of six assailants and killing three.
Serbian President Aleksandar Vučić stated that his country was not involved in these riots and purportedly would investigate the situation independently. Shortly afterward, NATO Secretary-General Jens Stoltenberg announced that the Alliance approved increasing the number of peacekeepers in Kosovo.