NATO to send more peacekeepers to Kosovo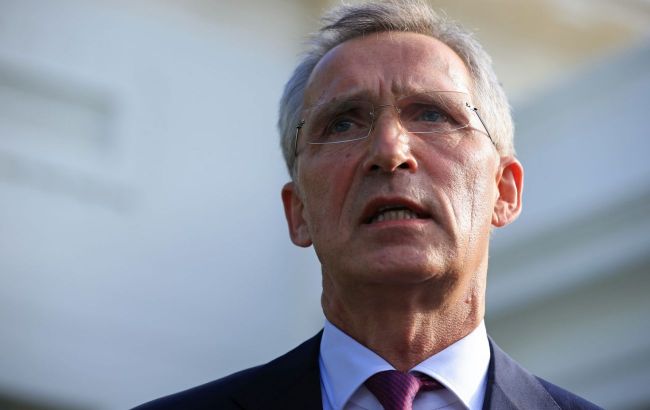 NATO Secretary-General, Jens Stoltenberg (photo: Getty Images)
NATO Secretary-General Jens Stoltenberg has announced that the Alliance has approved an increase in the number of peacekeepers in Kosovo, according to Sky news.
The Secretary-General noted that NATO has approved additional peacekeeping forces in Kosovo following the unrest on the Kosovo-Serbia border and called on the parties to urgently de-escalate the situation.
"We continue to urge Belgrade and Pristina to engage in the EU-facilitated dialogue as the only way to resolve outstanding issues and reach solutions that respect the rights of all communities. This is key for lasting security in Kosovo and stability in the region," Stoltenberg stated.
Kosovo's Prime Minister Albin Kurti welcomed NATO's decision, stating that Serbia wants to destabilize the situation in the region with the help of Russia.
"We need NATO because the border with Serbia is very long, and the Serbian army has been recently strengthening its capacities, and they have a lot of military equipment from both the Russian Federation and China," Kurti said.
The situation in Kosovo
In the northern municipalities of Kosovo, there are approximately 50,000 ethnic Serbs. In late spring, interim mayoral elections were held there. Local Serbs boycotted them, so the victory went to ethnic Albanians. This led to mass protests and clashes between Serbs and Kosovo police.
Following this, the President of Serbia ordered the army to mobilize and move toward the neighboring country, and NATO deployed peacekeepers to the region, but nearly a hundred NATO servicemen were injured. Later, the number of NATO troops in the region was increased to 4,500.
Recently, the authorities of Kosovo reported at least 30 armed individuals who clashed with police near the monastery in Banja and killed one law enforcement officer. The country's authorities launched a special operation to apprehend the attackers, which resulted in the arrest of six attackers and the death of three.