Senate Democratic leader criticizes proposal to separate aid to Ukraine and Israel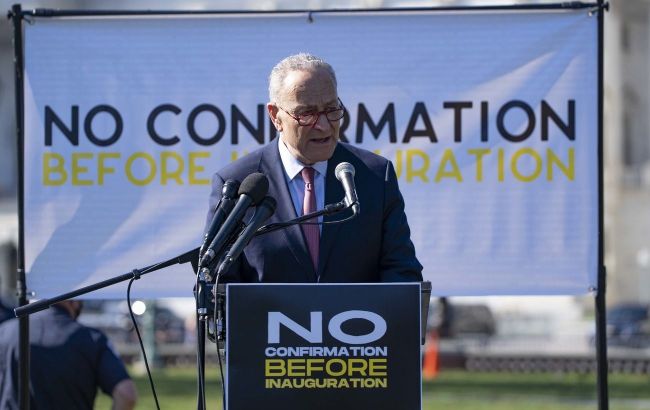 Chuck Schumer, the leader of the Democrats in the U.S. Senate (Photo: flickr by Senate Democrats)
The initiative by House Republicans to separate the new funding for aid to Ukraine and Israel is outrageous, according to Chuck Schumer, the leader of the Democrats in the U.S. Senate.
"The new speaker (of the U.S. House of Representatives, Mike Johnson - Ed.) knows perfectly well if you want to help Israel, you can't propose legislation that is full of poison pills," Schumer noted.
According to him, the Republicans' proposal in the House of Representatives is "clearly designed to divide Congress on a partisan basis."
Background
A few weeks ago, U.S. President Joe Biden asked Congress to allocate $106 billion for military aid to Ukraine and Israel. Specifically, $61 billion was proposed for Ukraine and $14.3 billion for Israel.
However, on October 30, the new Republican Speaker of the House of Representatives, Mike Johnson, offered his version of an aid package for Israel in the amount of $14.3 billion. Thus, he wants to separate aid to Ukraine from aid to Israel. McConnell, the Senate Republican leader, has already declined to support Johnson's initiative.