Security Service sniper eliminated occupant from distance of 3.8 km - New world record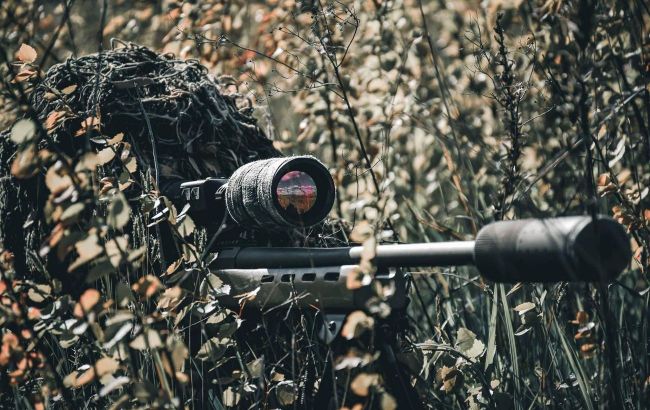 Illustrative photo (t.me/landforcesofukraine)
A sniper of the Security Service of Ukraine (SSU) has set a world record for a successful shot. He eliminated the Russian military from a distance of 3800 meters, according to the press service of the Security Service of Ukraine.
The previous record was 3540 meters.
"The special forces operative of the Security Service made this shot with the Ukrainian rifle Volodar Obriyu (Lord of the Horizon)," reported the press service.
The SSU added that the video clearly shows the hit on the target and the panic among the invaders who were standing nearby.
"SSU snipers are changing the rules of world sniping, demonstrating the ability to work effectively at fantastic distances," noted the press service.
Russian losses
In the past day, the Armed Forces of Ukraine eliminated 620 invaders. Russia's losses in the war against Ukraine have now exceeded 317,000 occupiers.
Frontline situation
Almost a month and a half ago, the occupiers intensified their offensive in the Avdiivka area. Although in recent days, the Russians have eased their attacks, the Ukrainian Armed Forces are anticipating a new wave of assaults shortly.
The Commander-in-Chief of the Ukrainian Armed Forces, Valerii Zaluzhnyi, stated that during the month when the occupiers intensified near Avdiivka, Russia lost about 10,000 soldiers in that direction.
Additionally, the Commander of Ukrainian Ground Forces, Oleksandr Syrskyi, mentioned that the occupiers have intensified their activities in the Bakhmut direction. However, Ukrainian defenders are holding their ground.