Security guarantees for Ukraine: Presidential Office announces negotiations with one more country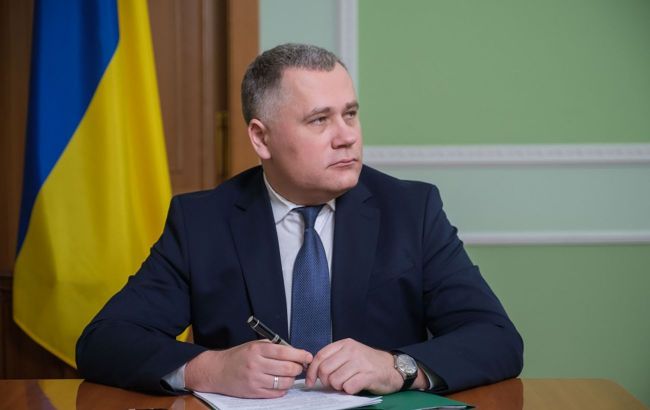 Deputy Head of the President's Office Ihor Zhovkva (Photo: facebook.com/president.gov.ua)
Twenty-eight countries have joined the G7 declaration on security guarantees for Ukraine. Negotiations on the conclusion of relevant agreements are already underway with three of them, and discussions with another country are expected to start soon, said Deputy Head of the President's Office Ihor Zhovkva in an interview with Ukrinform.
He reminded that the declaration was distributed to all NATO countries at the summit in Vilnius, but countries beyond the Alliance have also started to join it. Currently, 28 countries have signed the declaration.
"We are not forcing any country, but we are saying that the declaration is open. We have already initiated negotiations on bilateral legally binding documents with three countries - the United States, the United Kingdom, and Canada. I can announce that we plan to start negotiations with another country soon," Zhovkva said.
In his opinion, negotiations with the first three countries should be finalized by the end of this year, and ideally, such documents should be signed. Additionally, these agreements should undergo approval procedures.
The Deputy Head of the Office of the President also noted that Ukraine expects to receive strong security guarantees from the United States and all G7 countries.
"There will be no repetition of the Budapest Memorandum. There will be no Budapest-2, 3, or 4. Instead, there will be clear, legally refined, legally binding documents," Zhovkva emphasized.
Security Guarantees for Ukraine
During the NATO summit, leaders of the G7 countries agreed on a declaration of security guarantees for Ukraine. It provides for long-term support in the field of security and the economy.
President Zelenskyy stated that the new security guarantees outlined in the declaration will be expanded through bilateral agreements with partners. Any country can join in supporting Ukraine.
Notably, nearly 30 countries have joined the G7 declaration on security guarantees for Ukraine.