Second Russian defense line likely to consist of underground tunnels: Ukrainian military warns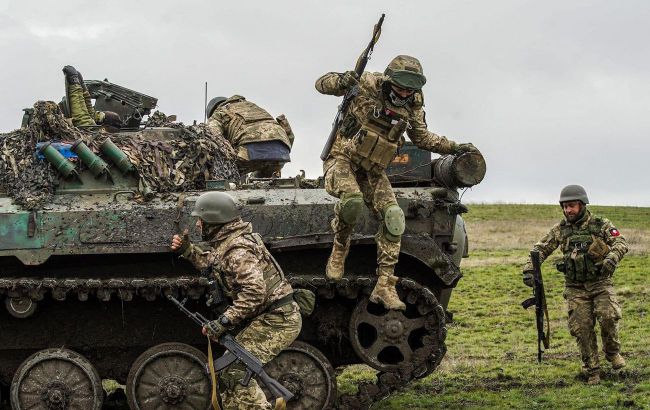 Ukrainian military (Photo: facebook.com/MinistryofDefence.UA)
On the second line of defense against Russian occupiers, the density of minefields is lower than on the first line, which was breached by Ukrainian defenders in the south of the country. This second line may also contain a network of underground tunnels, according to Oleksandr Shtupun, the spokesman for the United Press Center of the Defense Forces of the Tavria direction.
The officer notes that this second line of the Russian enemy's defense is quite formidable, as Russian soldiers had over a year to work on fortifications and defenses.
"The second line of Russian defense is quite powerful. I don't know why everyone thinks it's weaker," he stated.
However, Shtupun points out that the density of minefields is lower, but their quantity is still quite significant.
According to the representative of the Defense Forces in the Tavria direction, the Ukrainian military might benefit from the fact that the trenches, bunkers, and enemy fortifications may not be as strong.
Russian defense breakthrough
Prior to this, the commander of the operational-strategic grouping of troops Tavria, Oleksandr Tarnavskyi, mentioned in an interview with The Guardian that a series of prepared Russian defensive positions directly ahead and south of the Ukrainian Defense Forces' advance might be less challenging for the Ukrainian military.
The Institute for the Study of War (ISW) pointed out that a series of breached Russian defensive positions consisted of interconnected trenches and bunkers of the occupiers, protected by anti-tank ditches and dense minefields. It is likely that the invaders did not conduct such complex preparations for subsequent defensive layers, especially regarding the density of minefields.
Earlier, Estonian intelligence suggested that Ukrainian forces had breached the first line of defense in the Zaporizhzhia direction near Robotyne. Colonel Margo Grosberg, the head of Estonia's Defense Intelligence Center, stated that in recent weeks, the Armed Forces of Ukraine, through military actions in the Zaporizhzhia region, specifically in the Robotyne and Verbove directions, were able to exhaust the occupiers.